Introduction To Kindom Arthur & Fiona Cristian
Love For Life
5th March 2015
63 Minutes

Continuation Of The West Side Of The Garden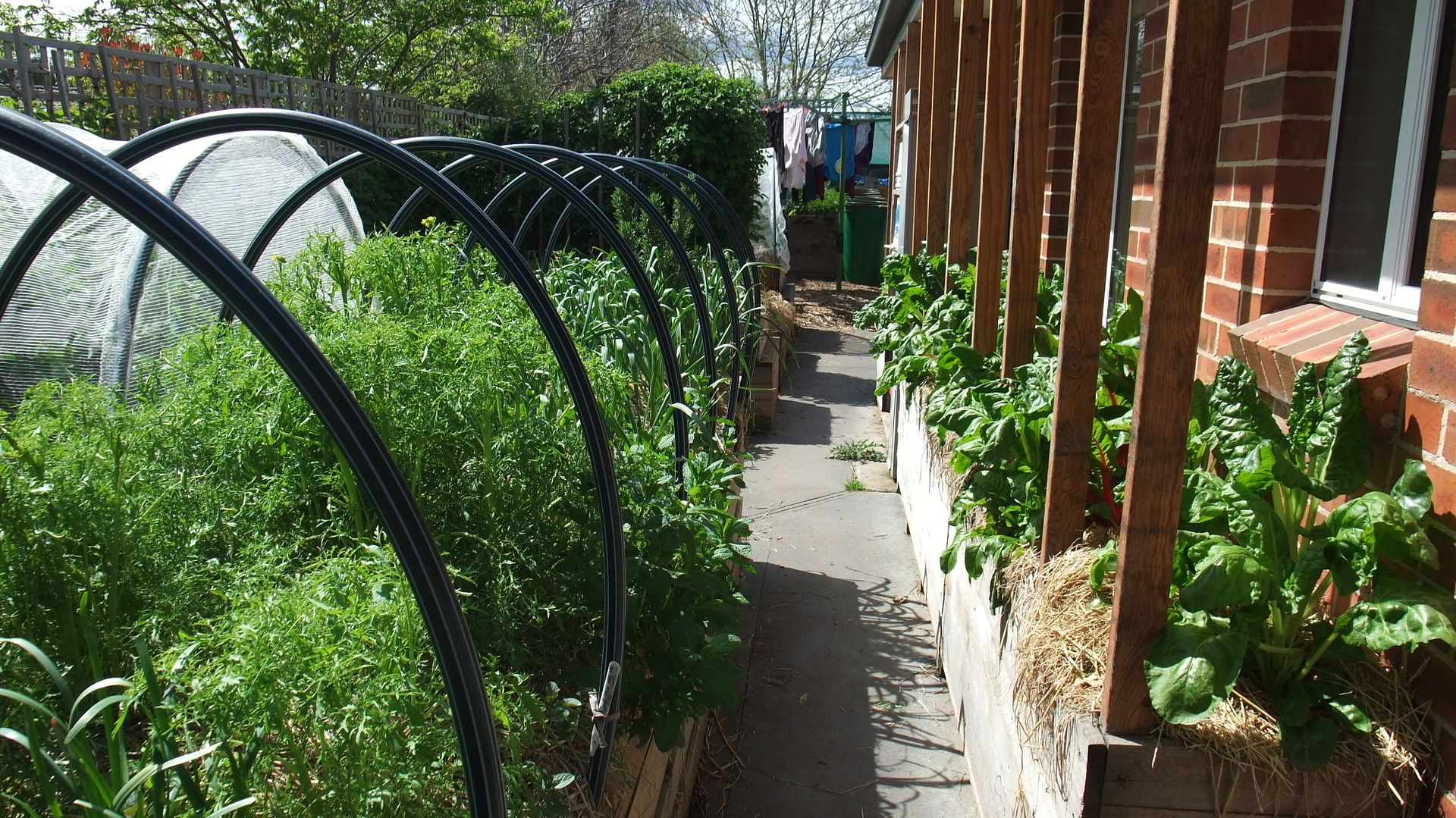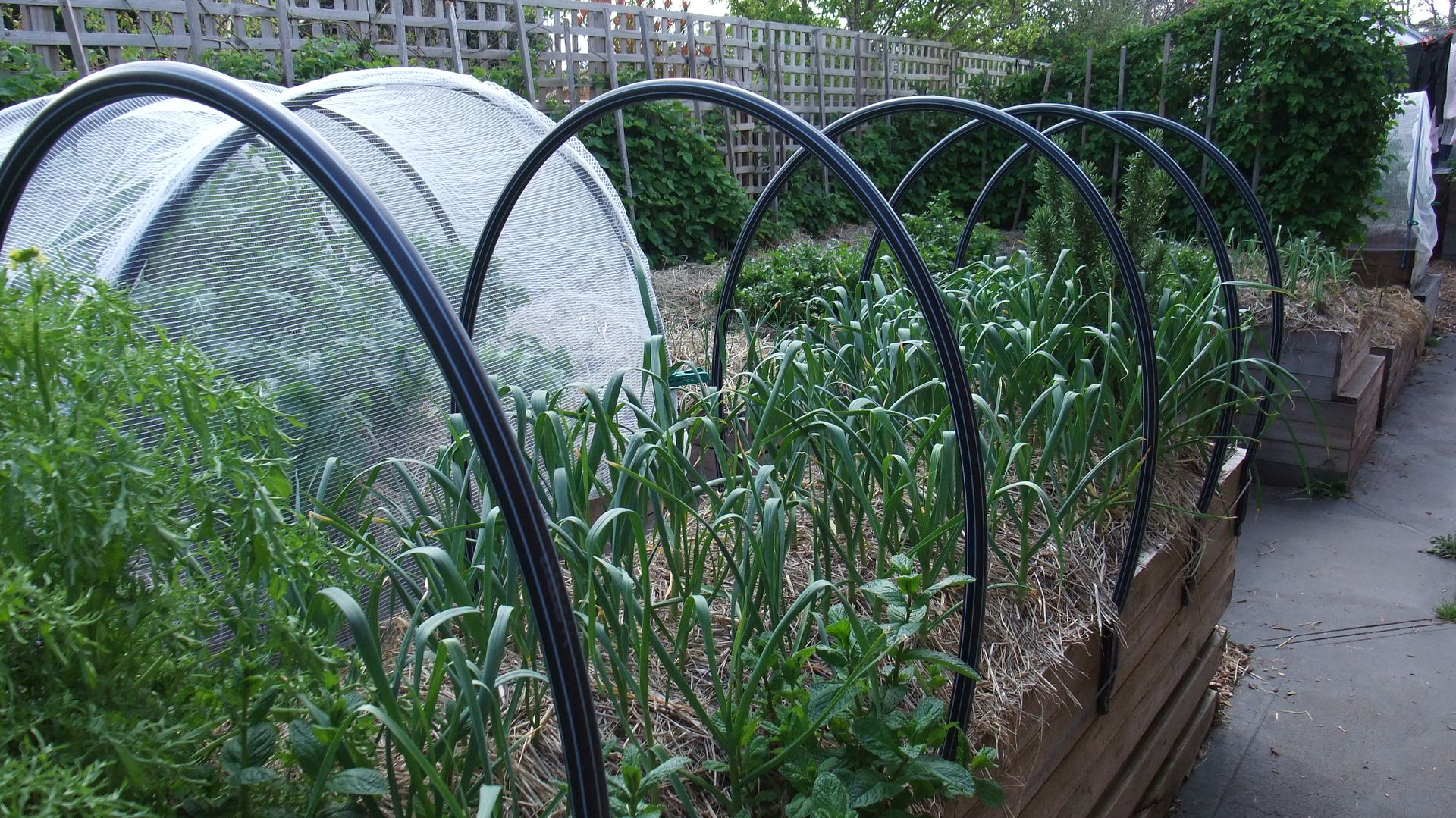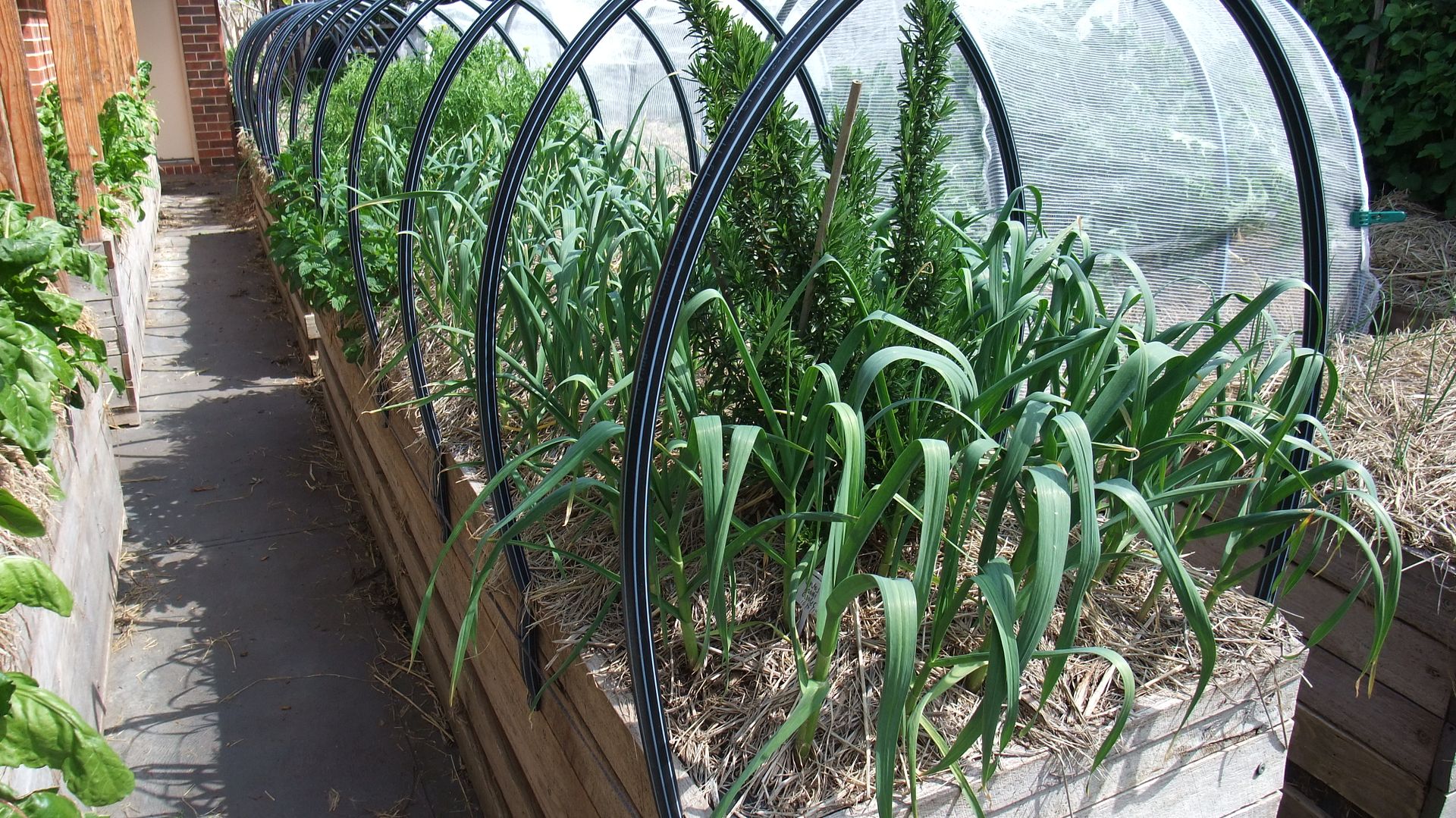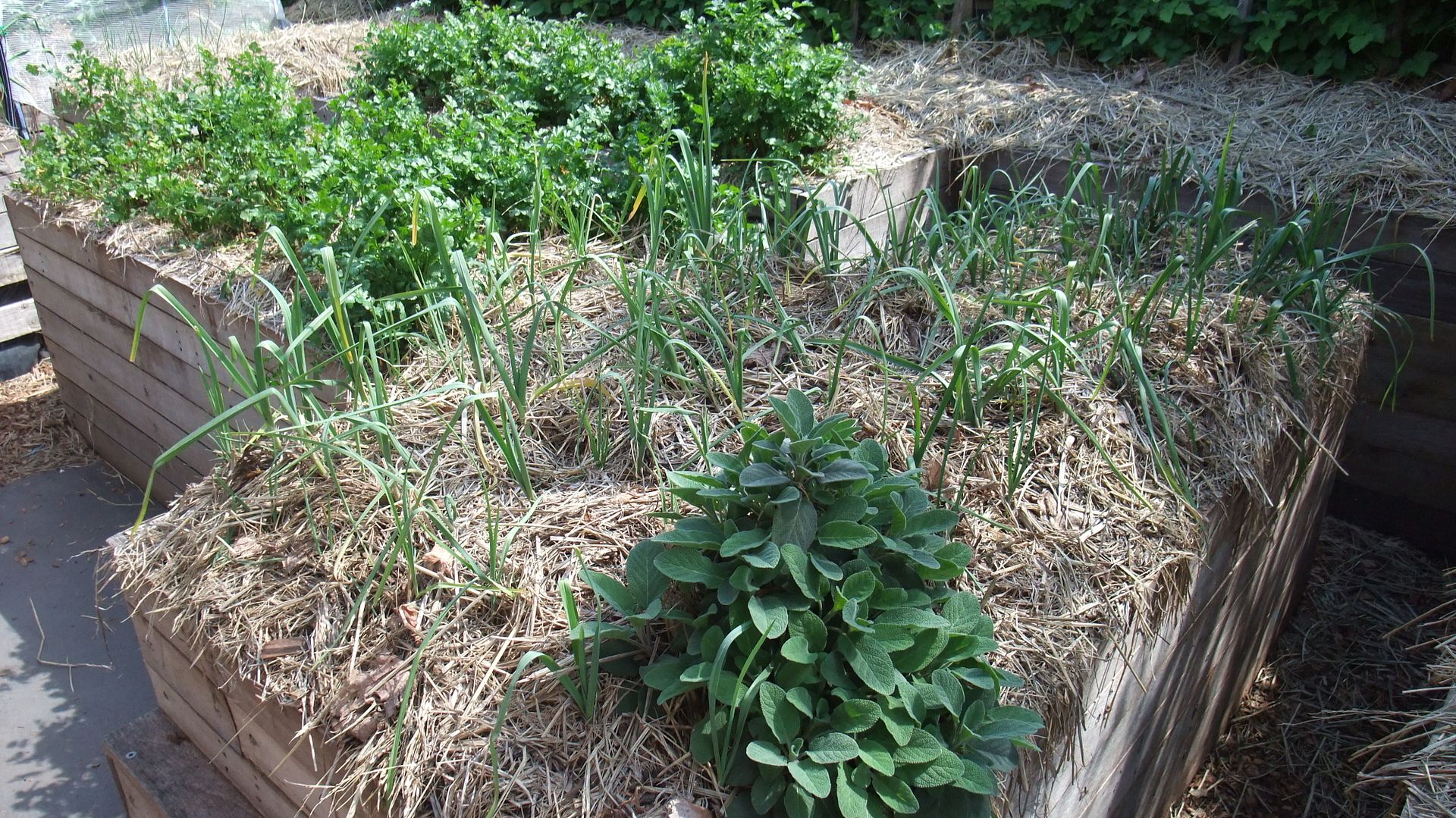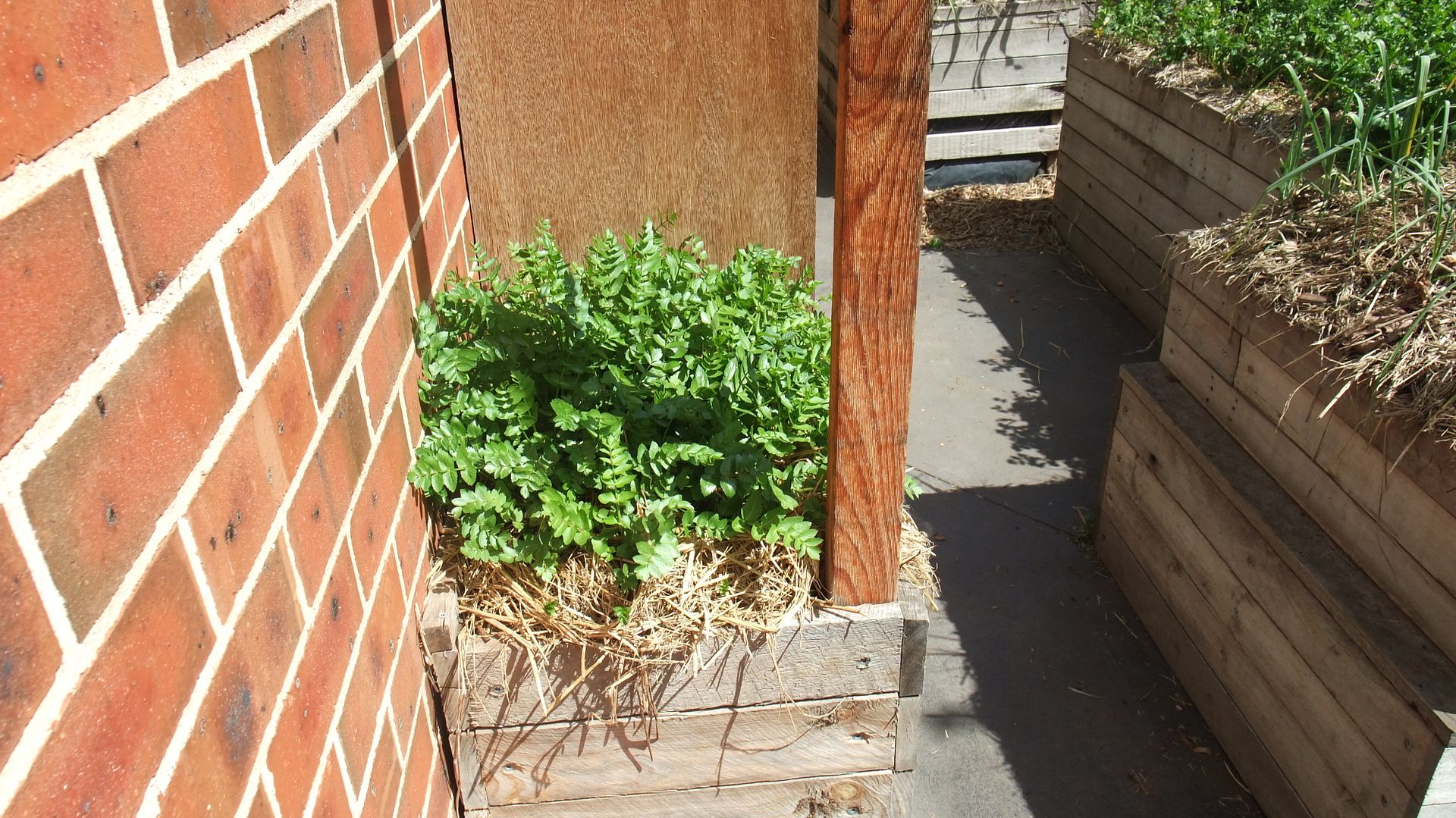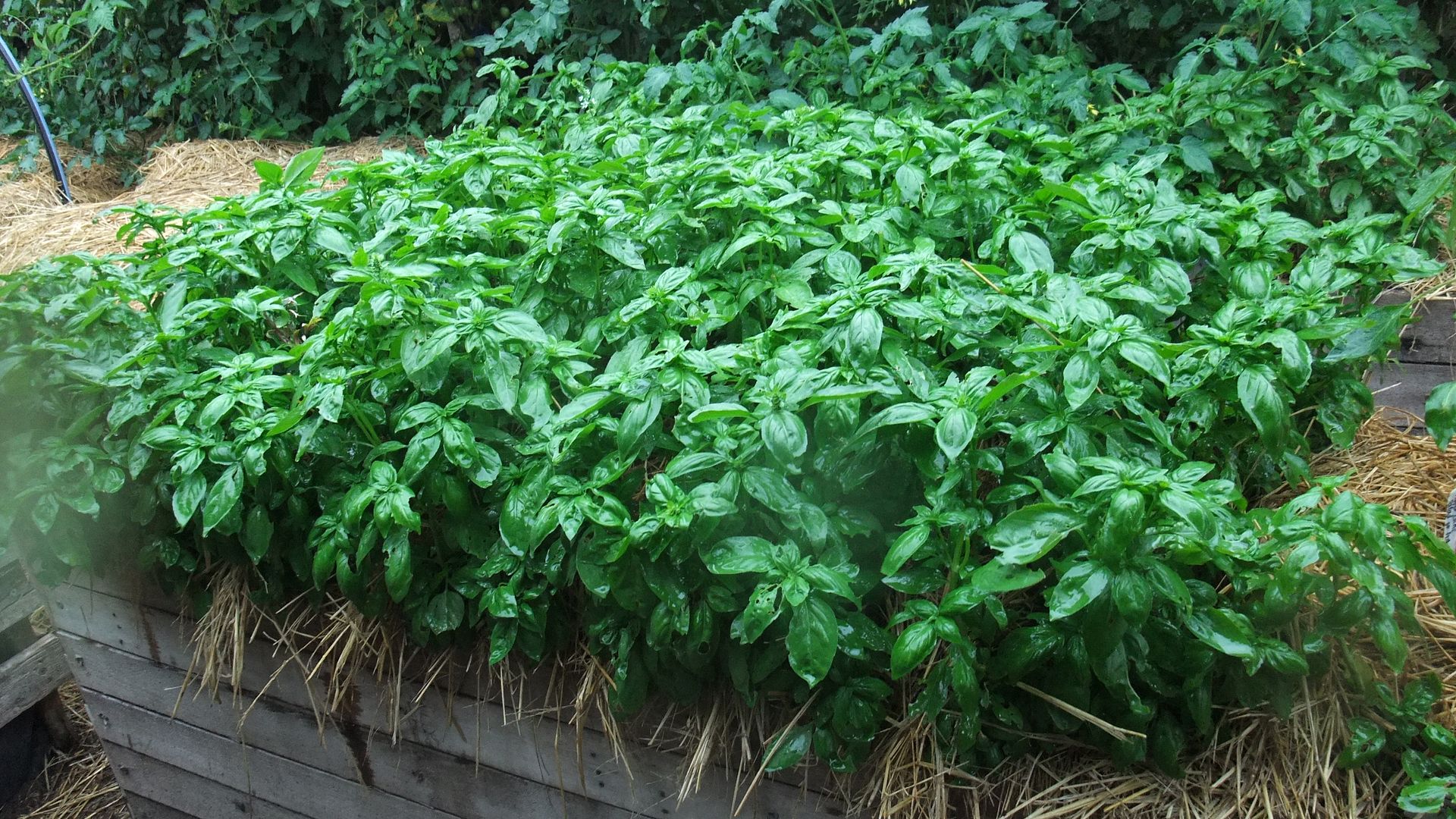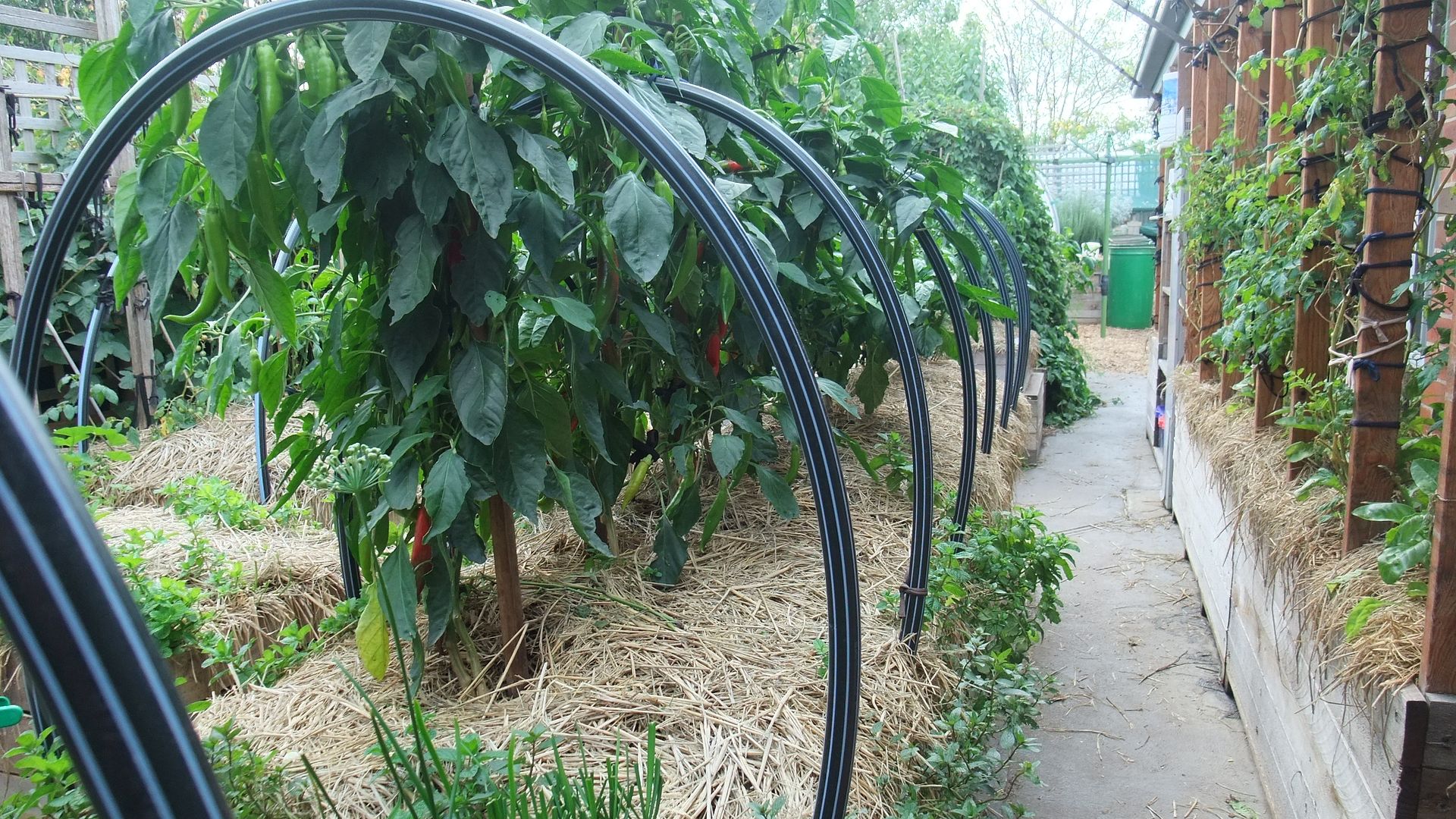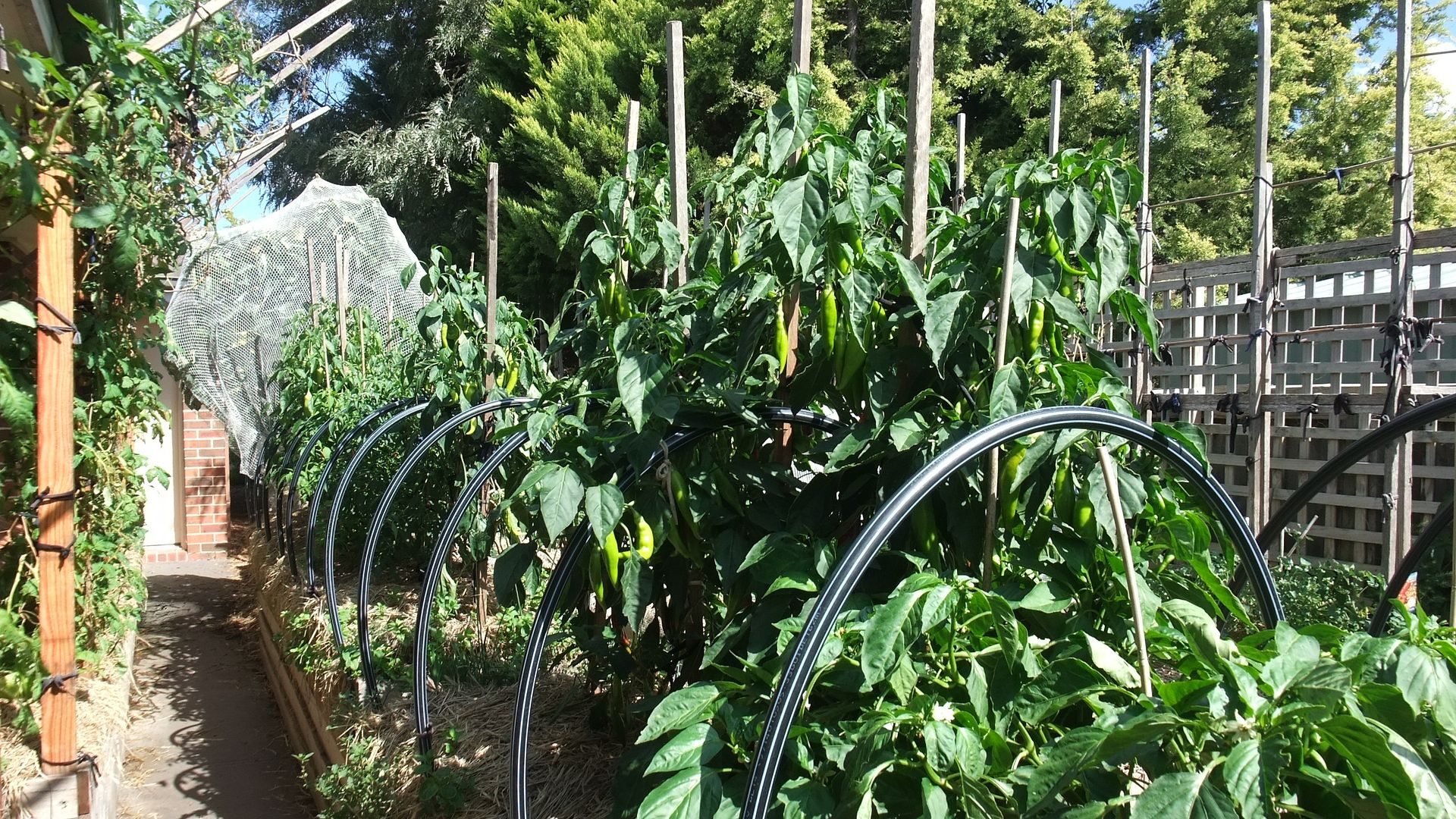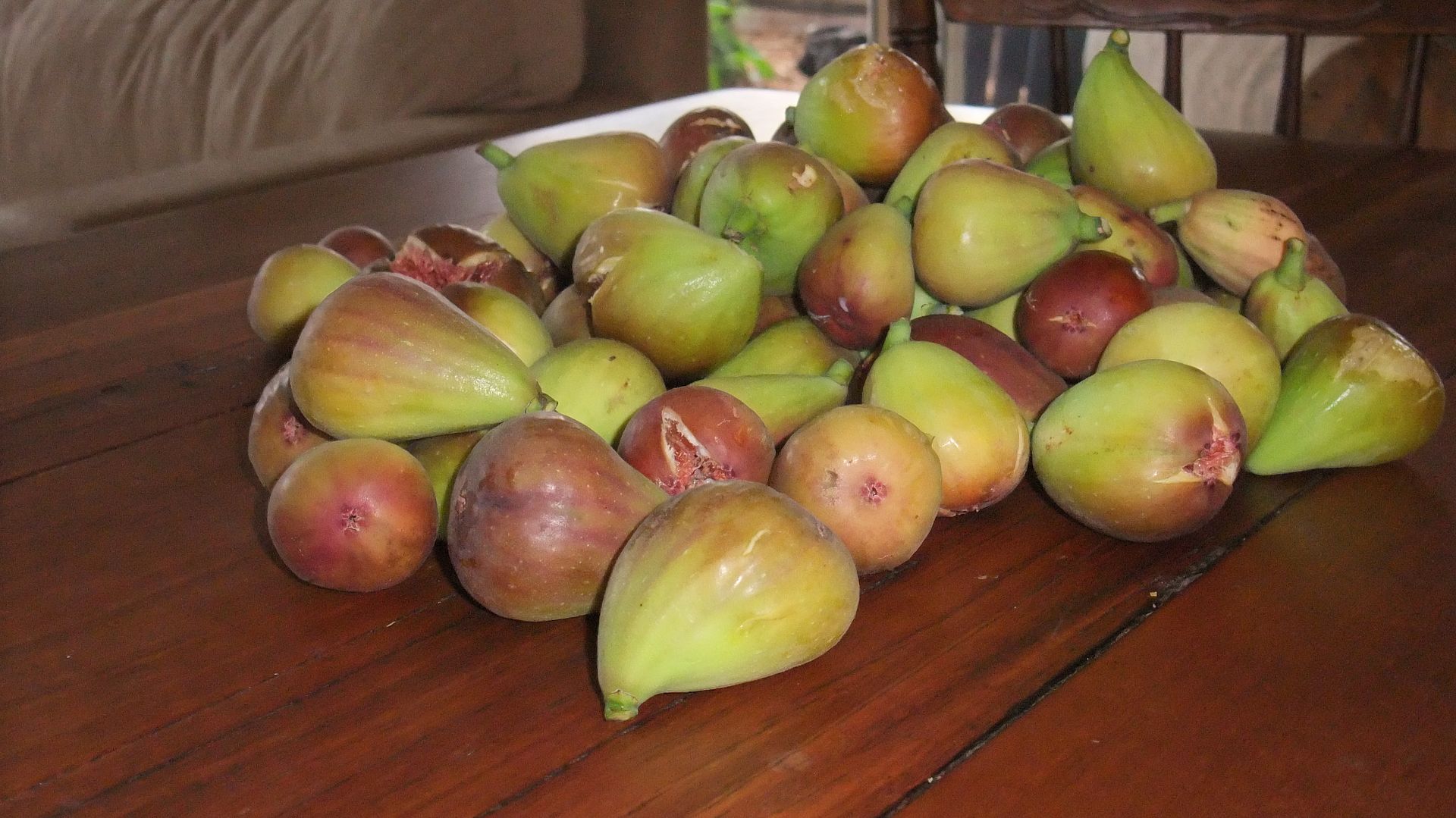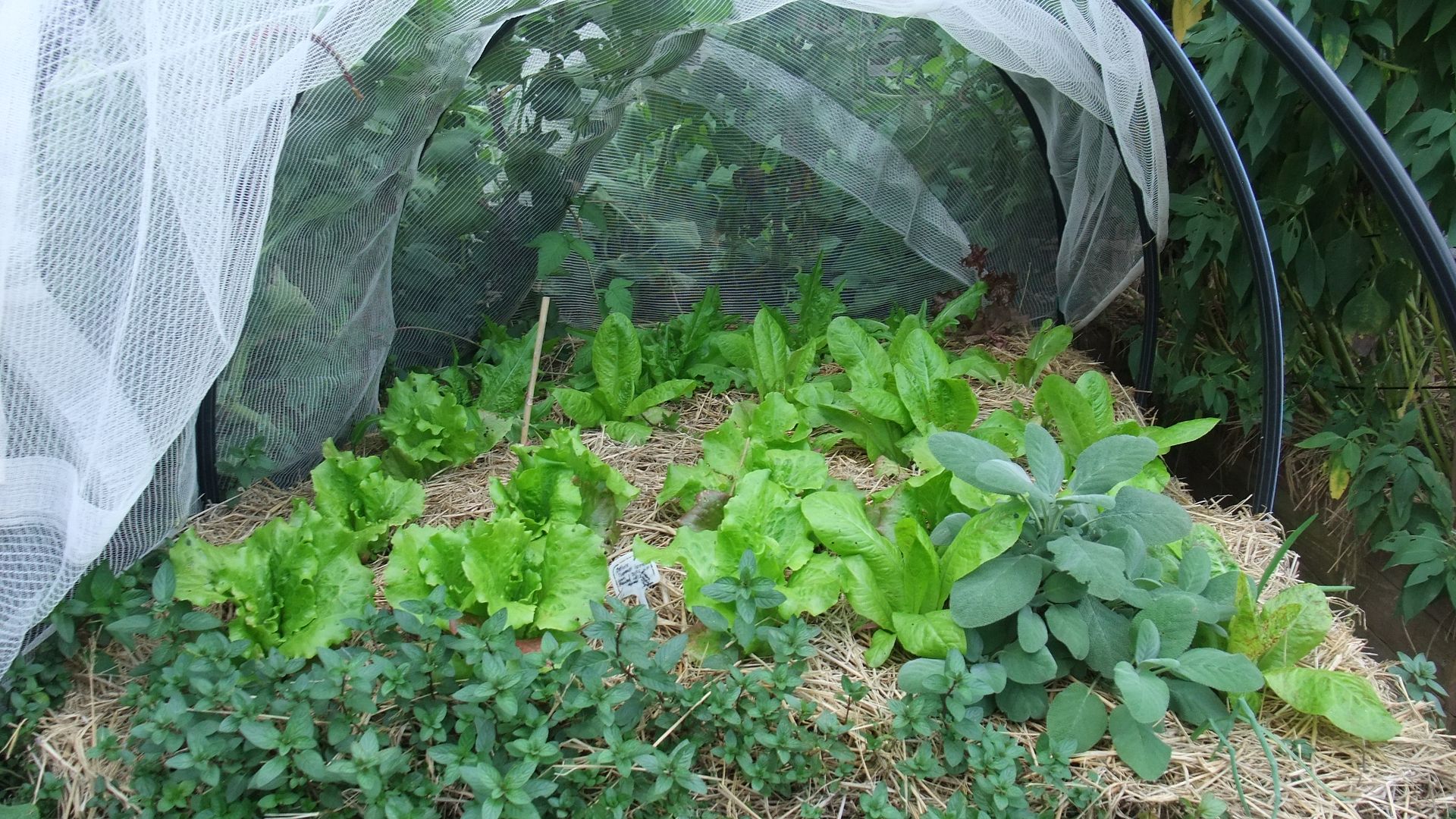 Back Yard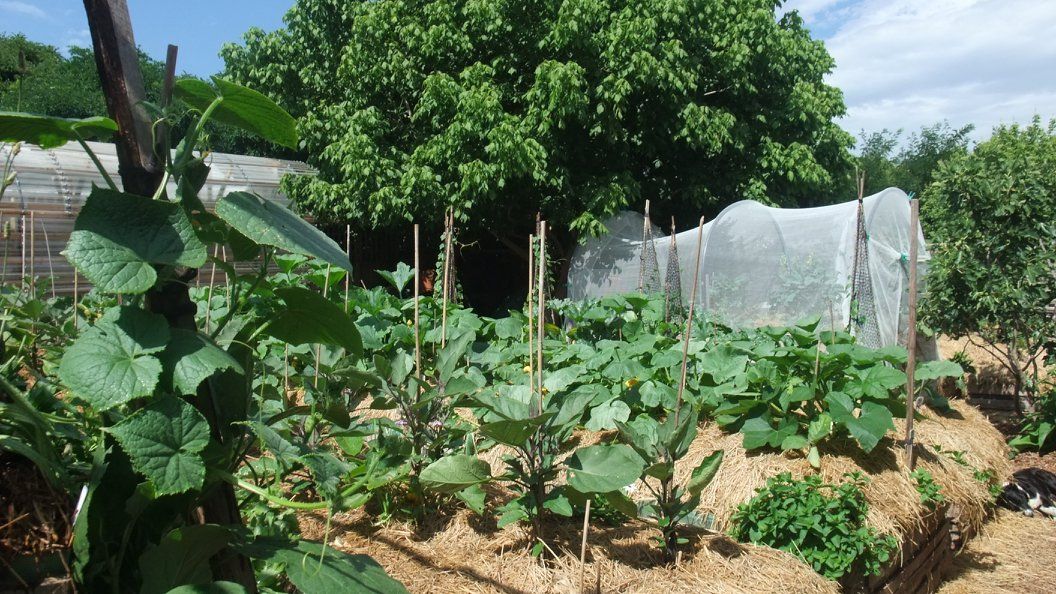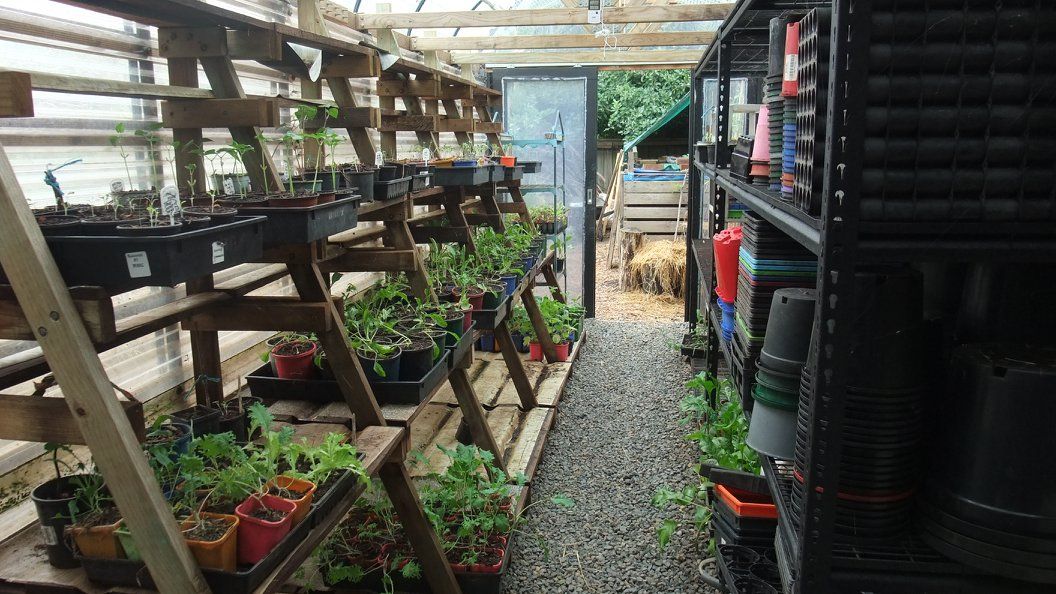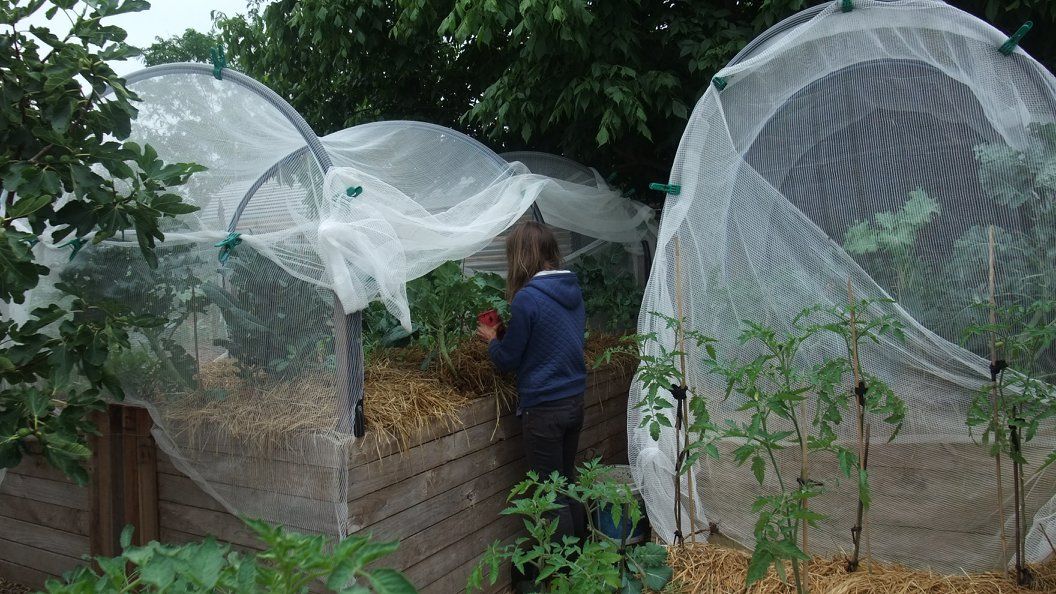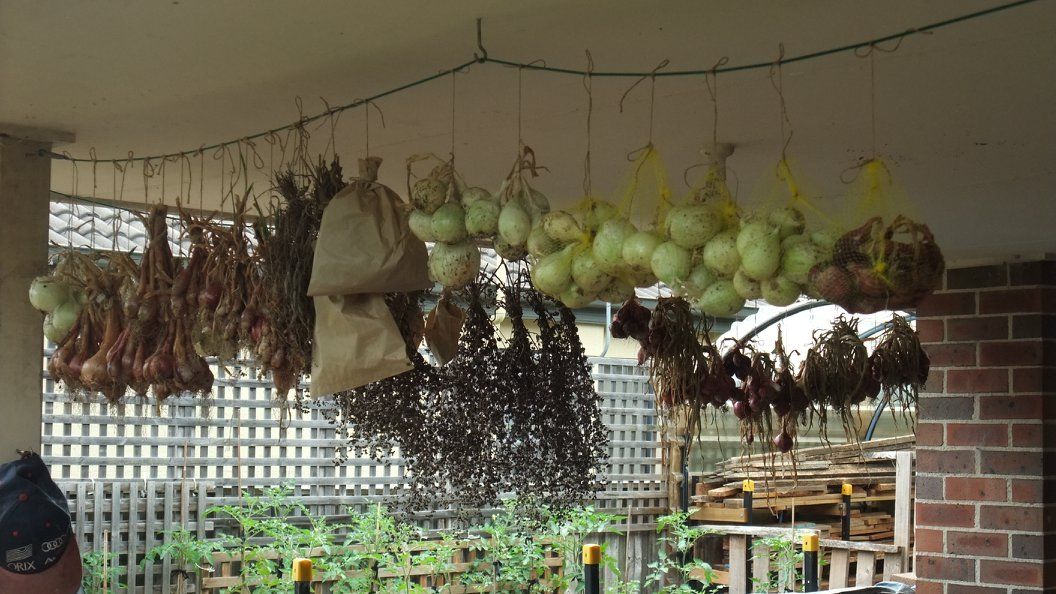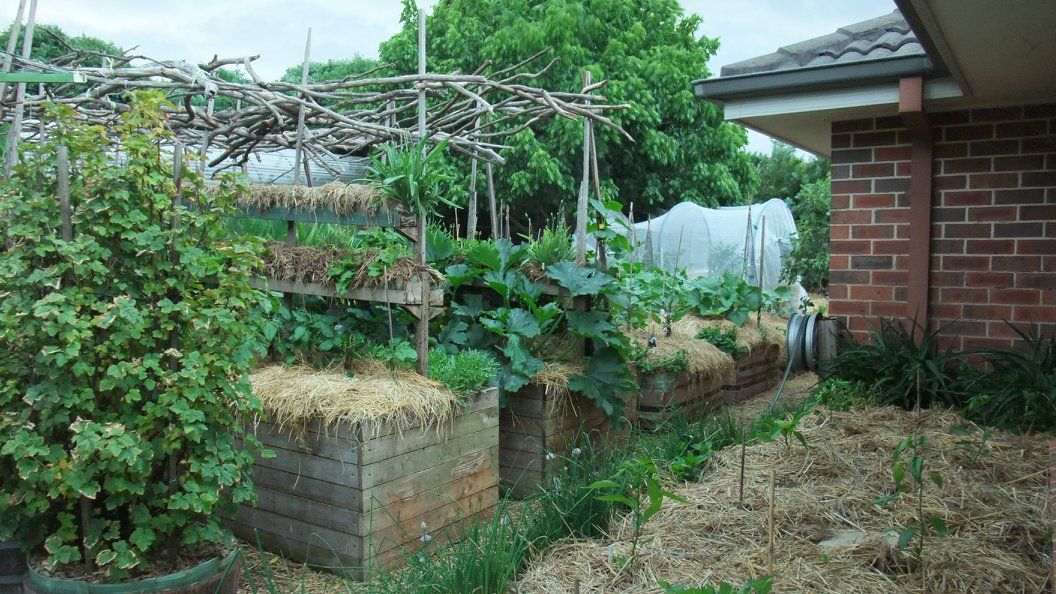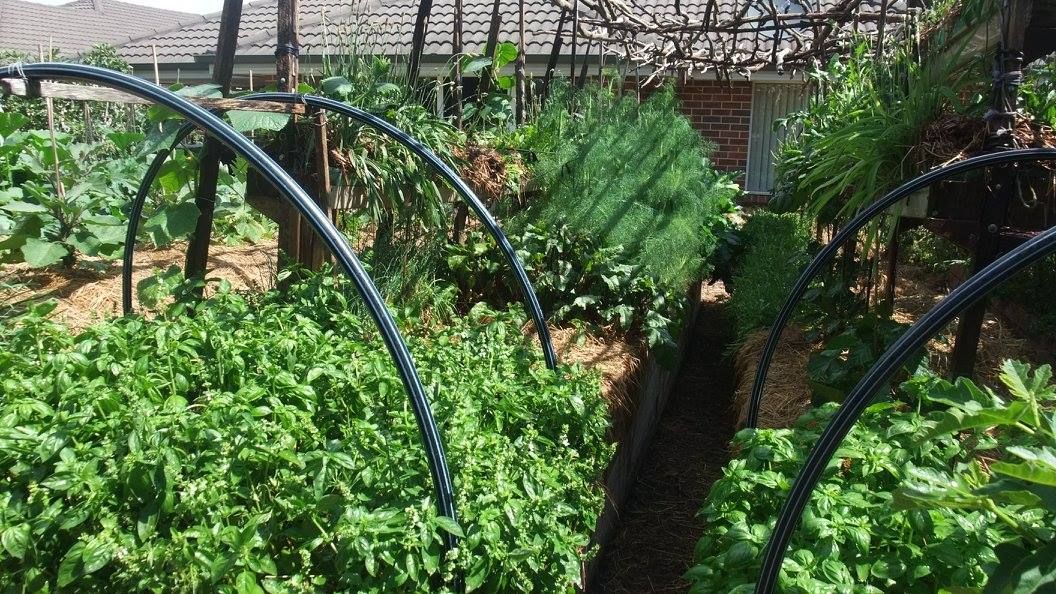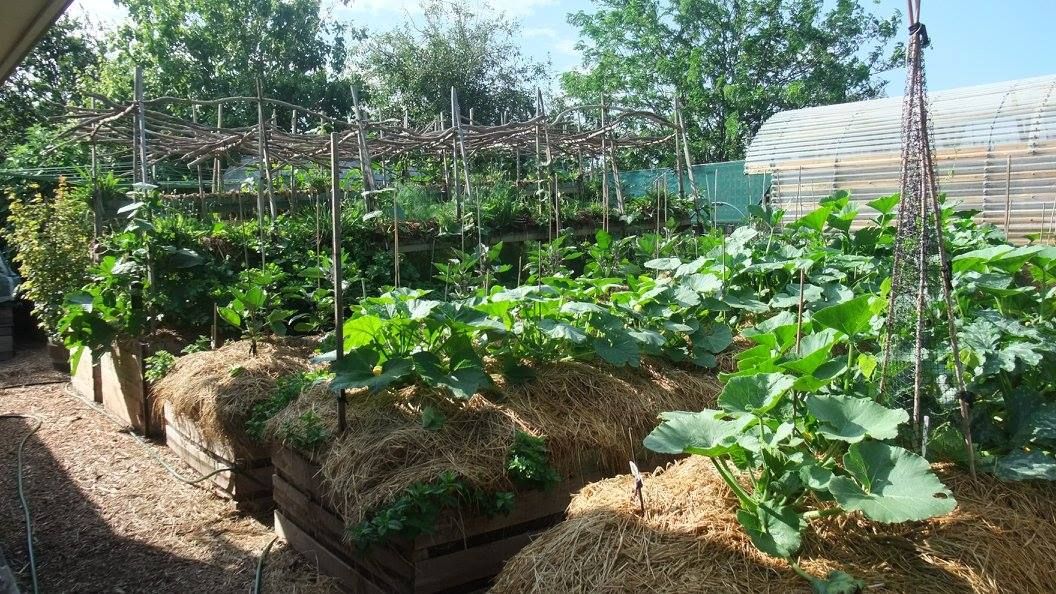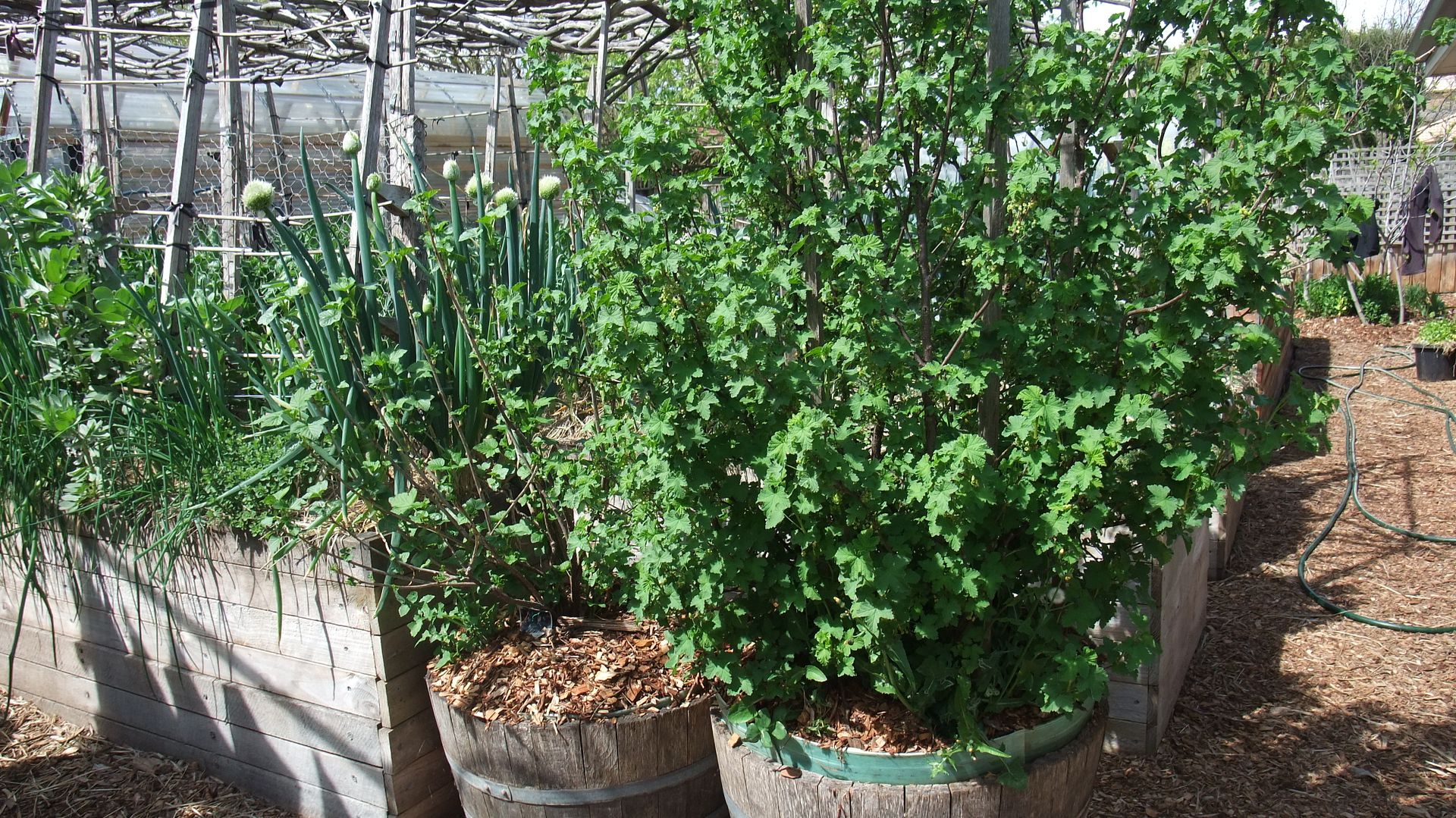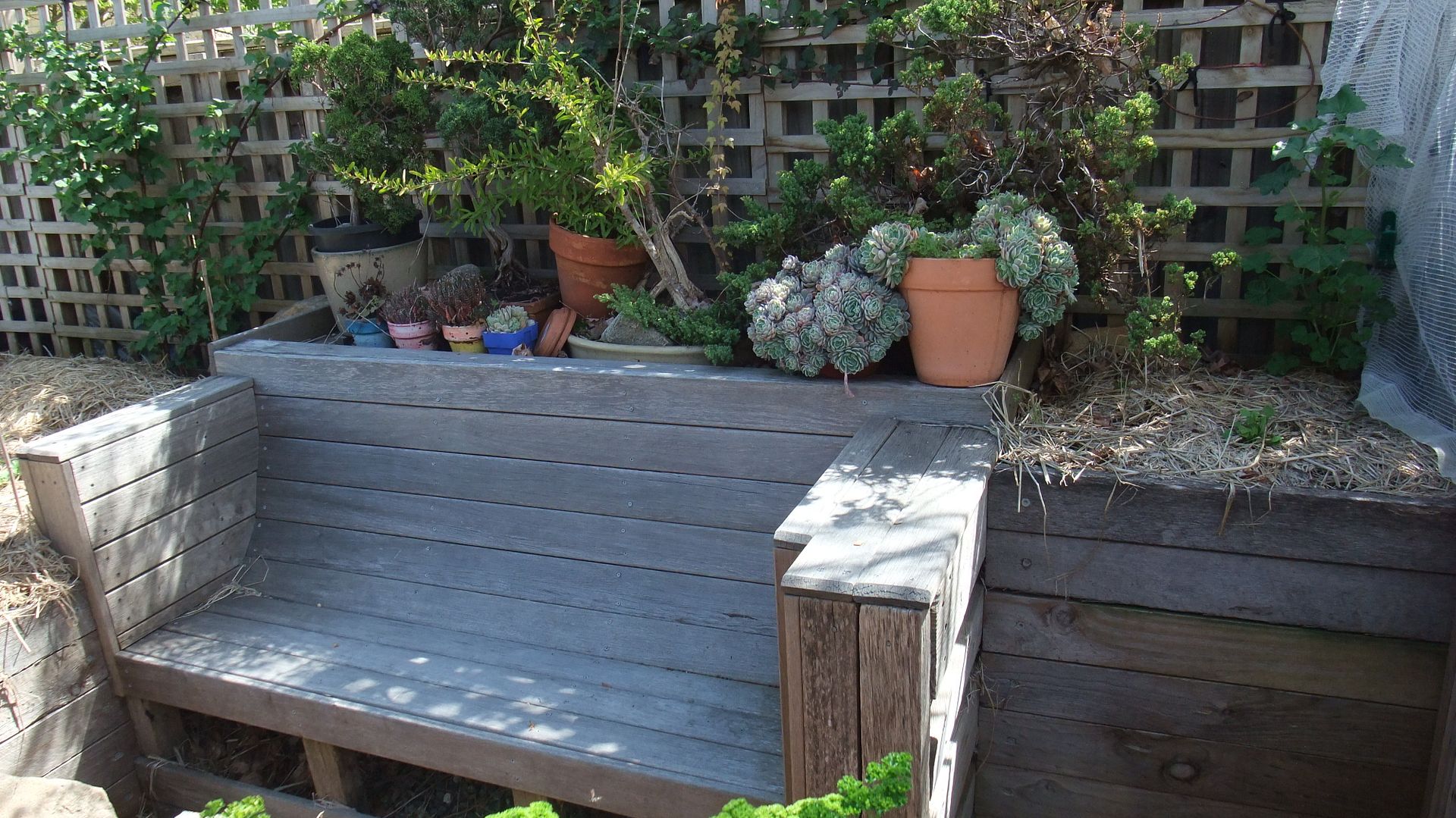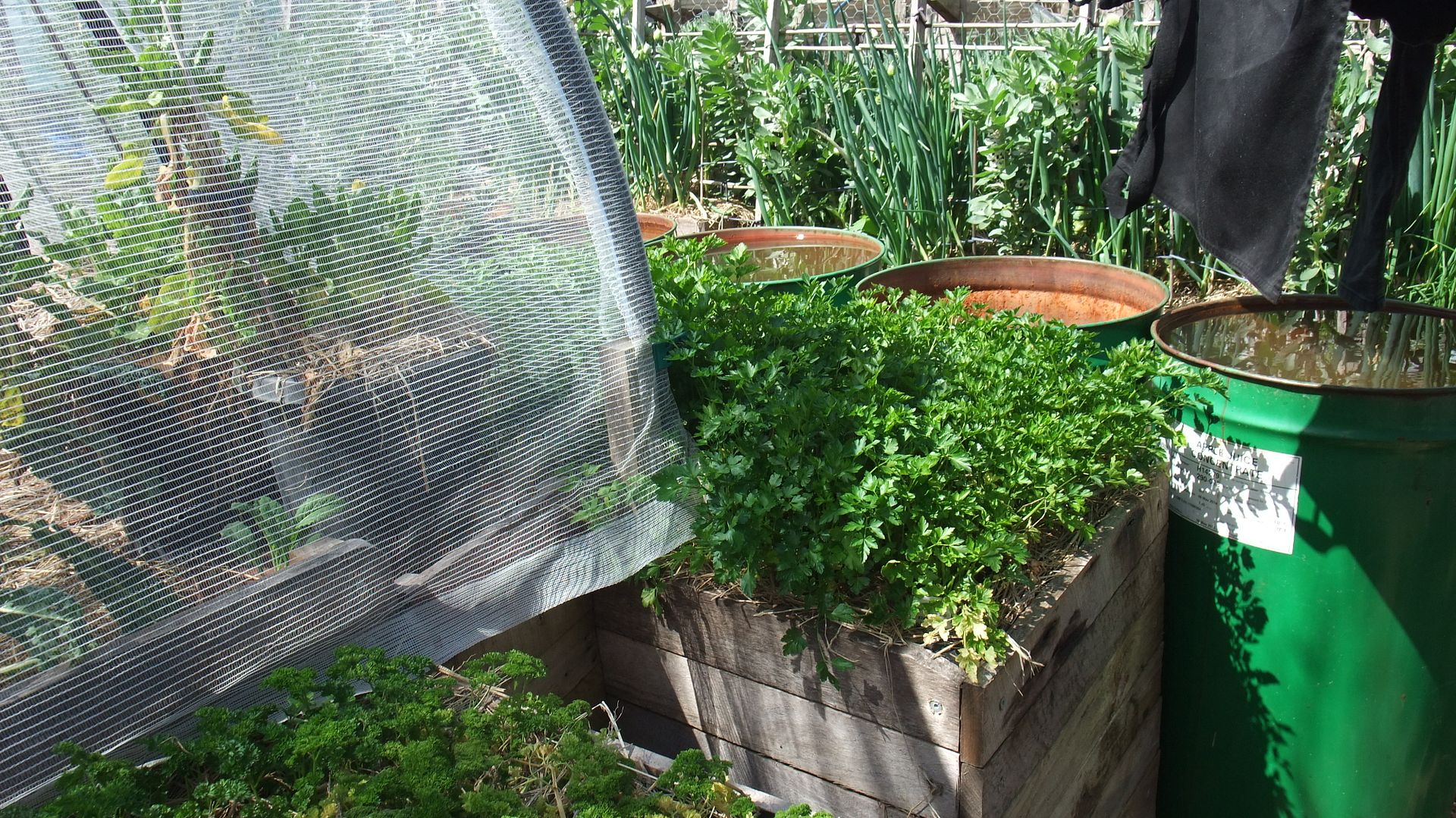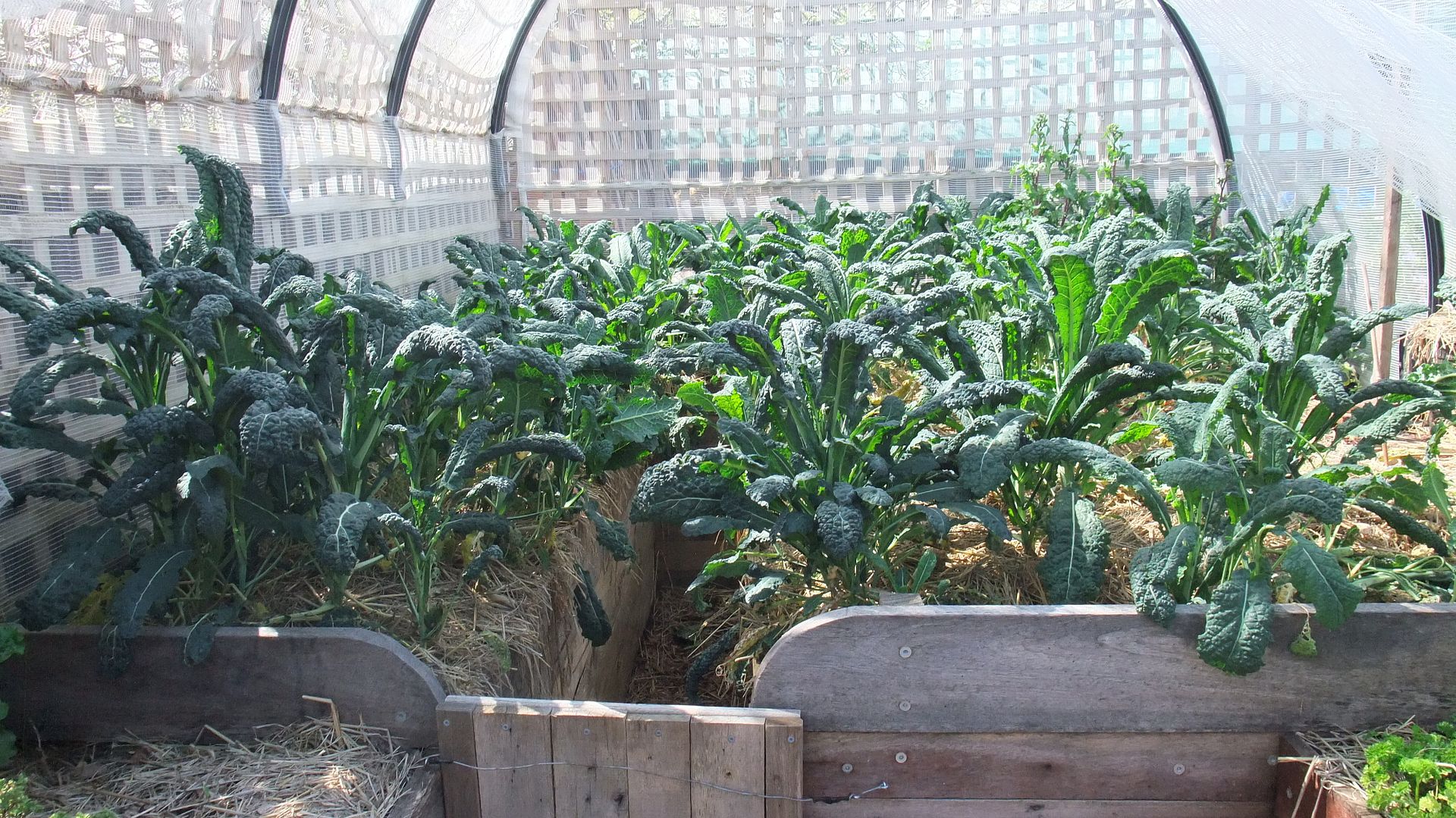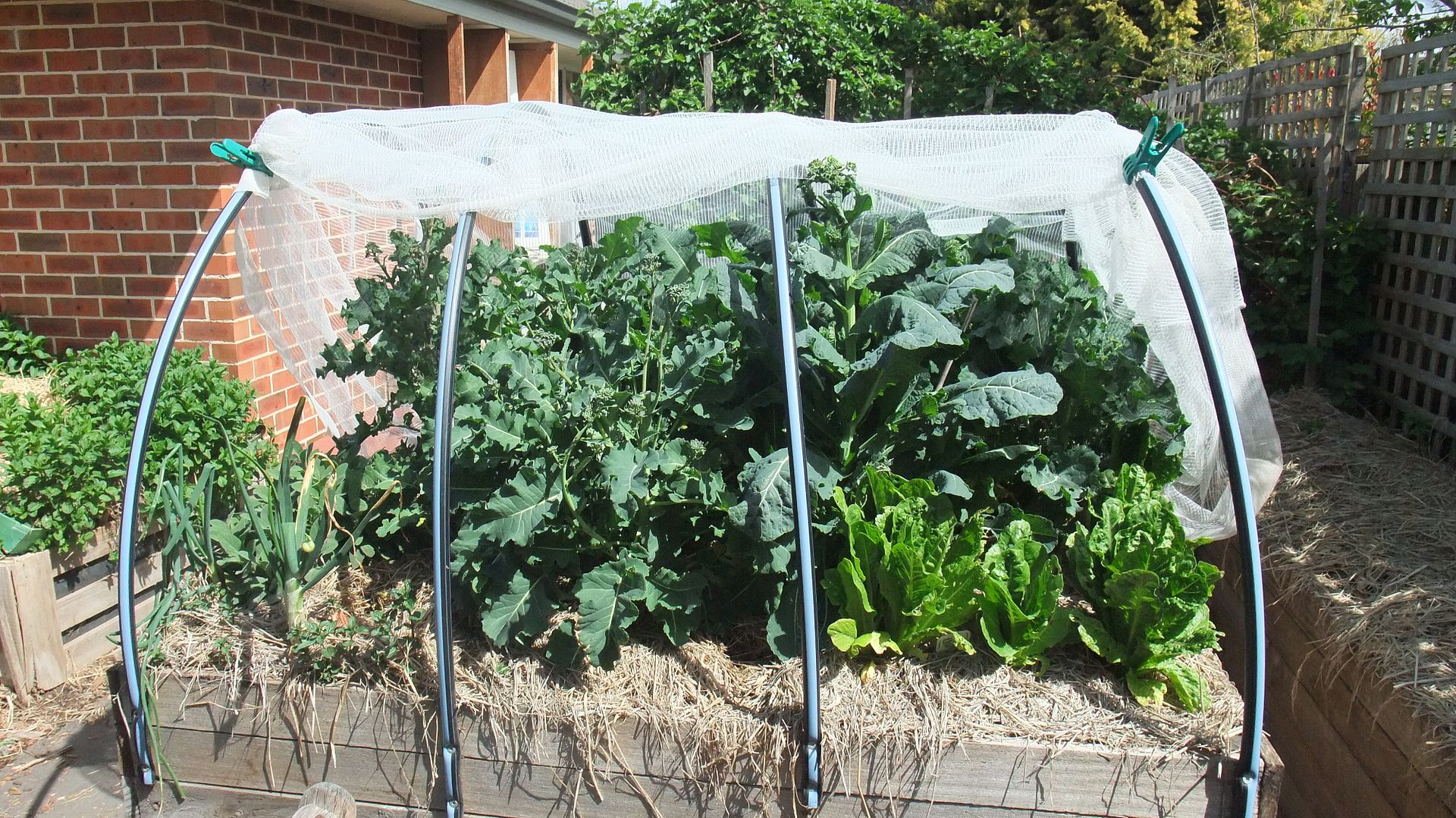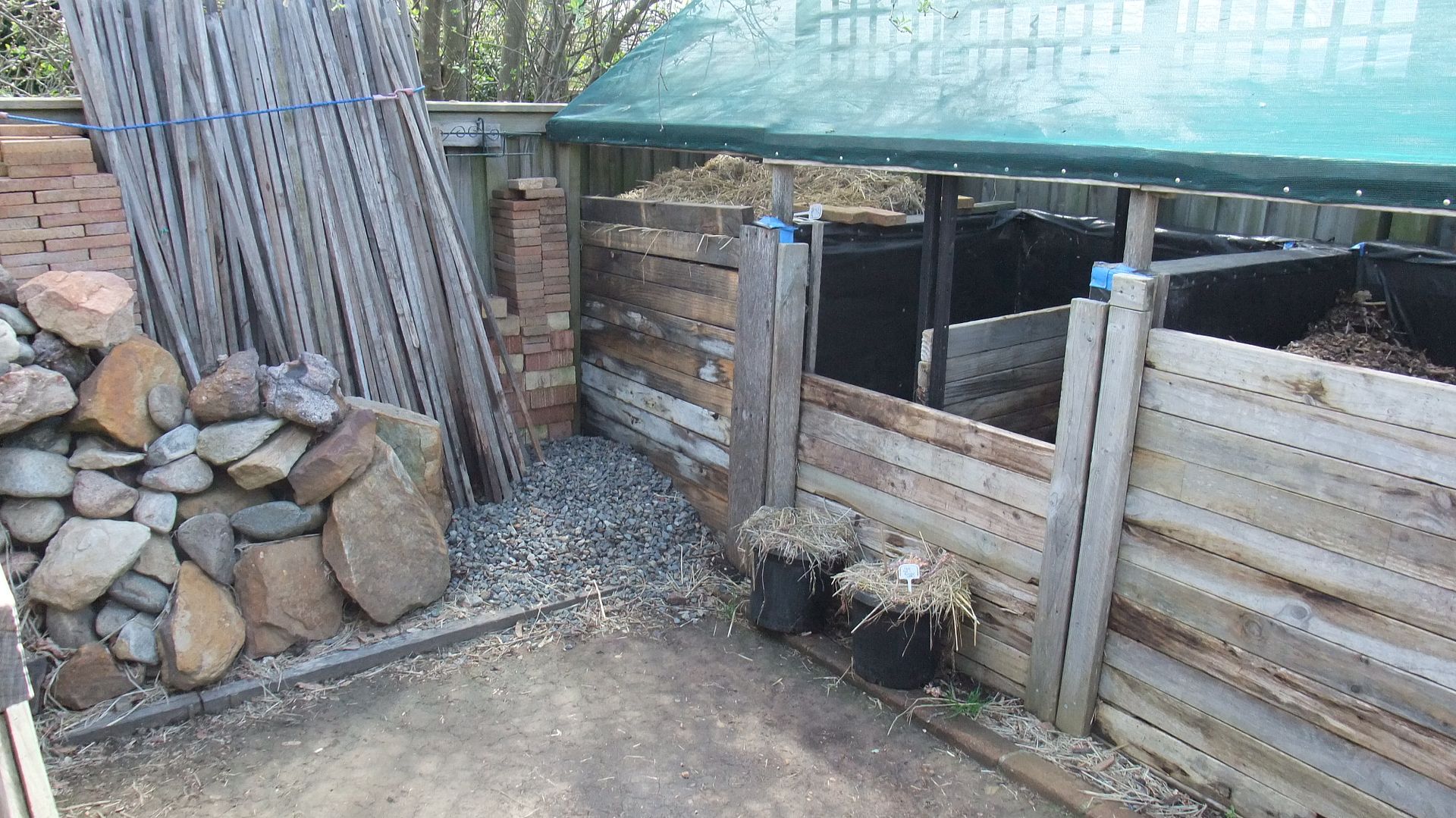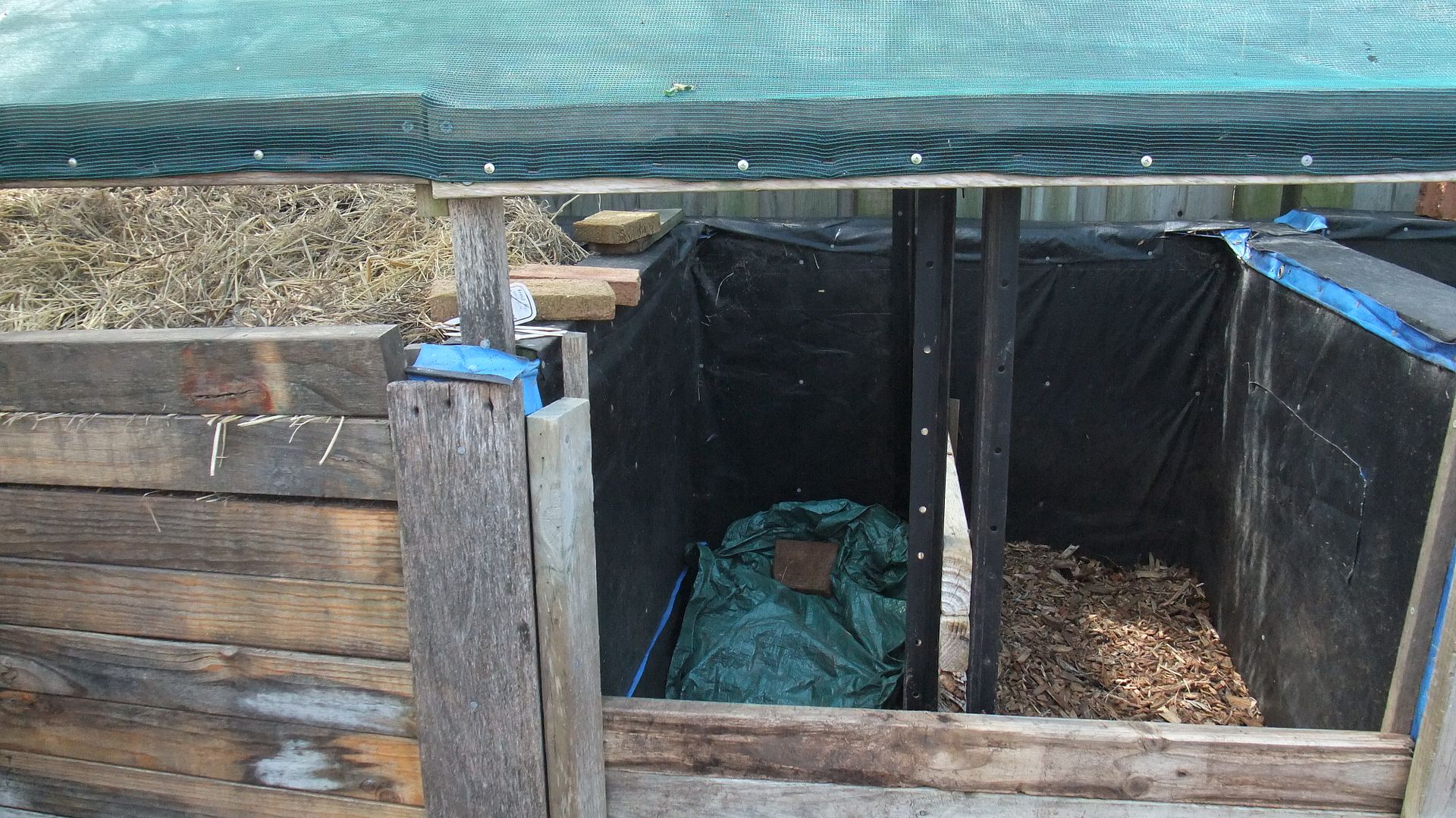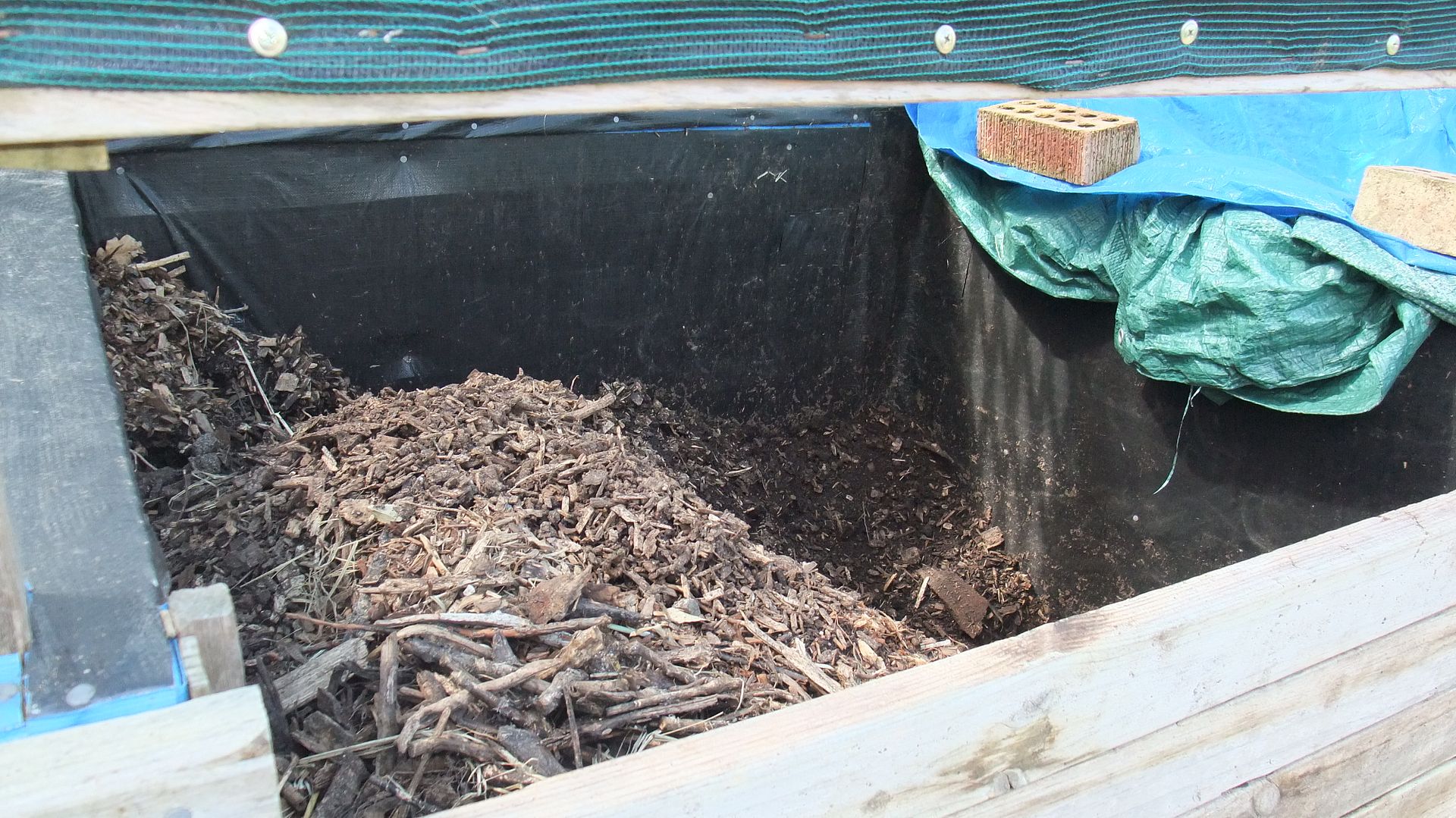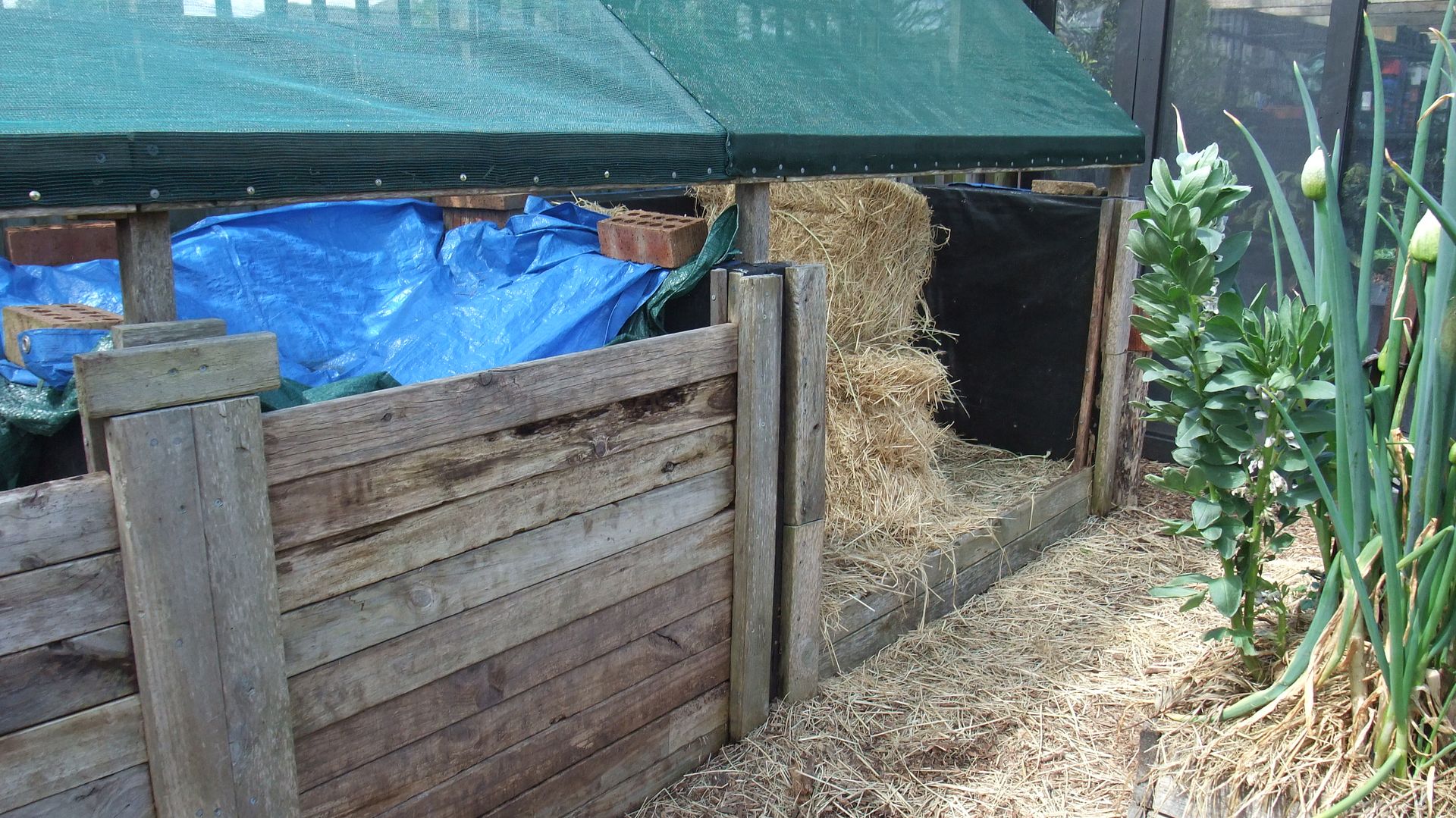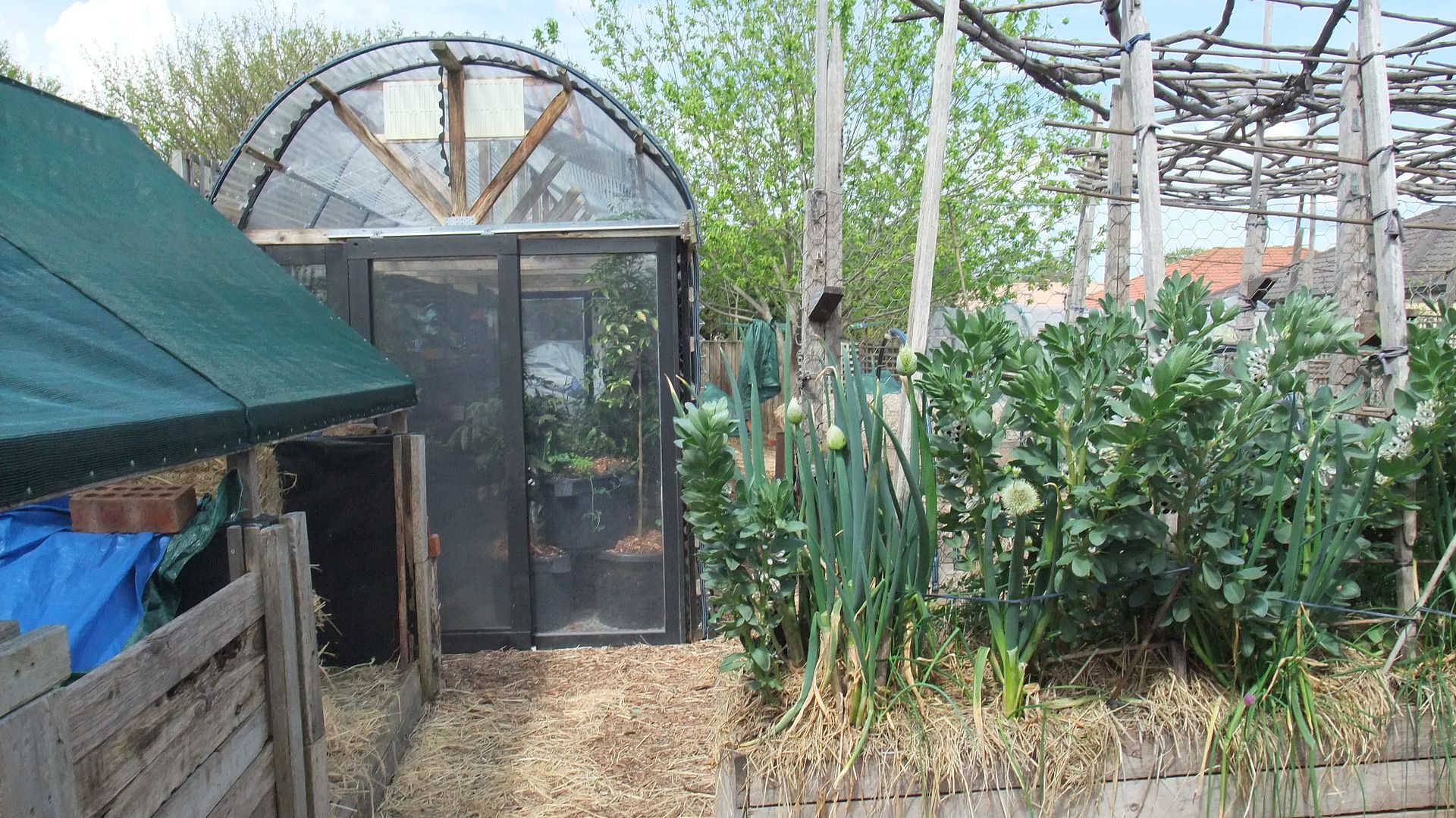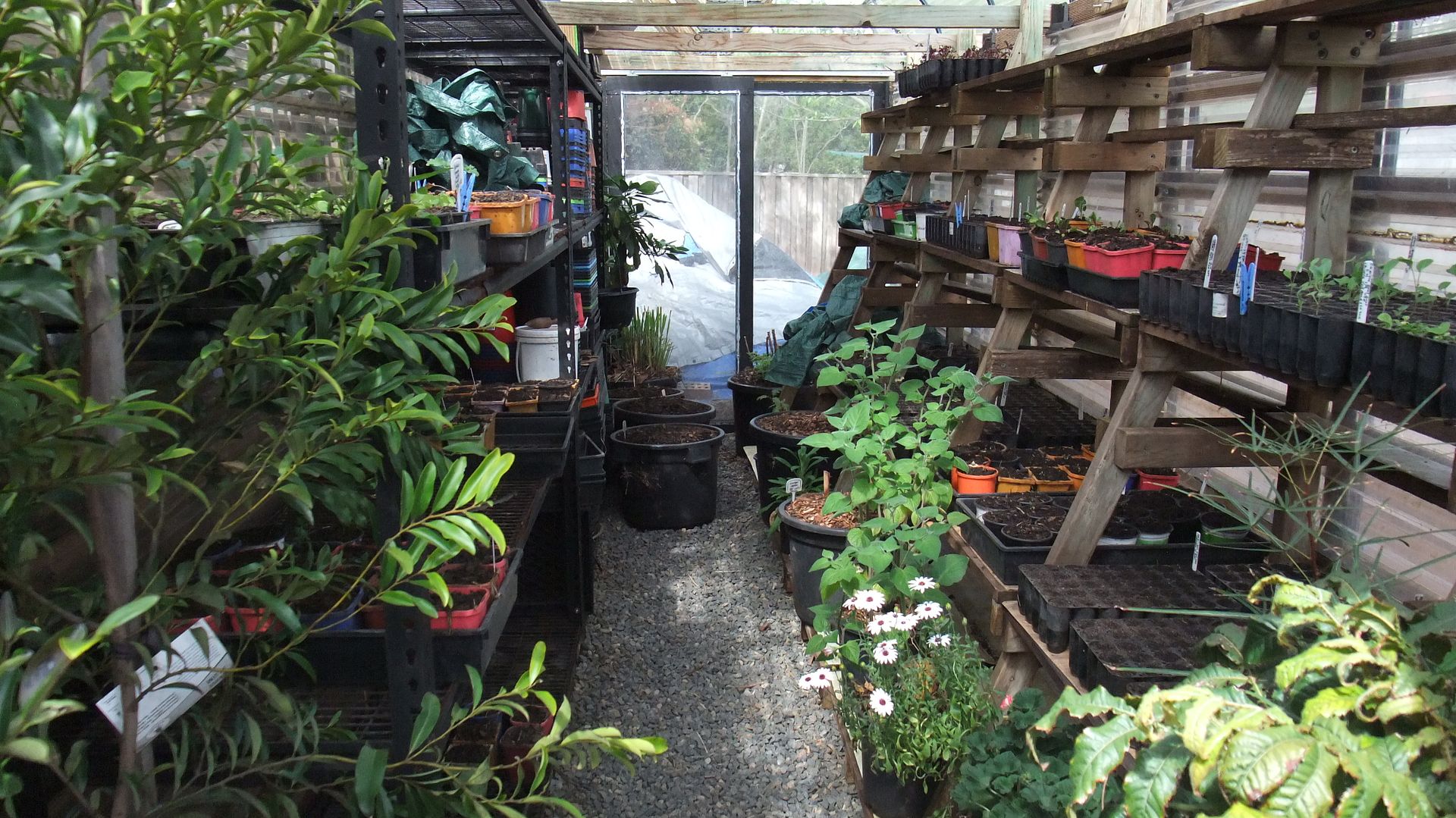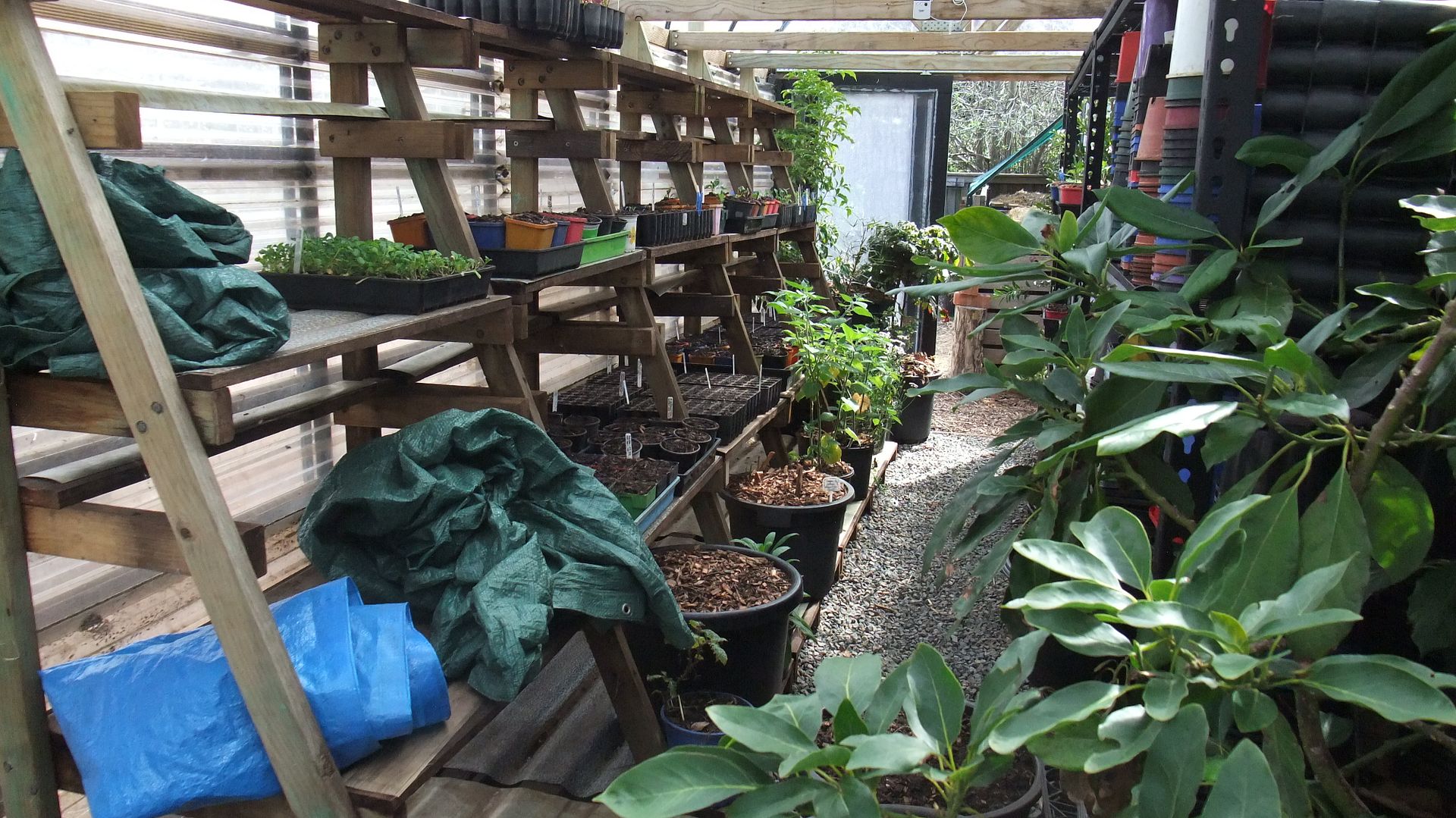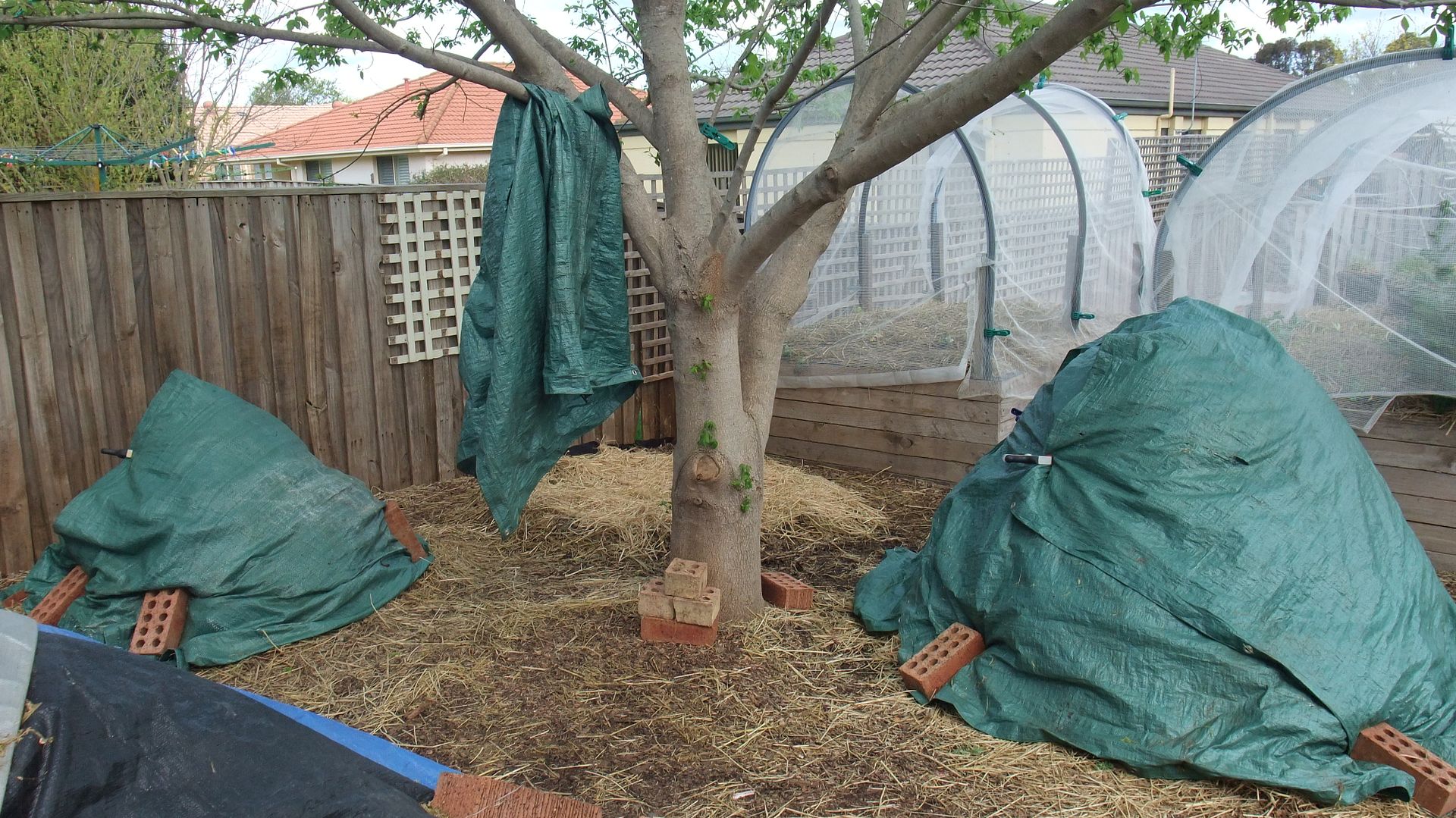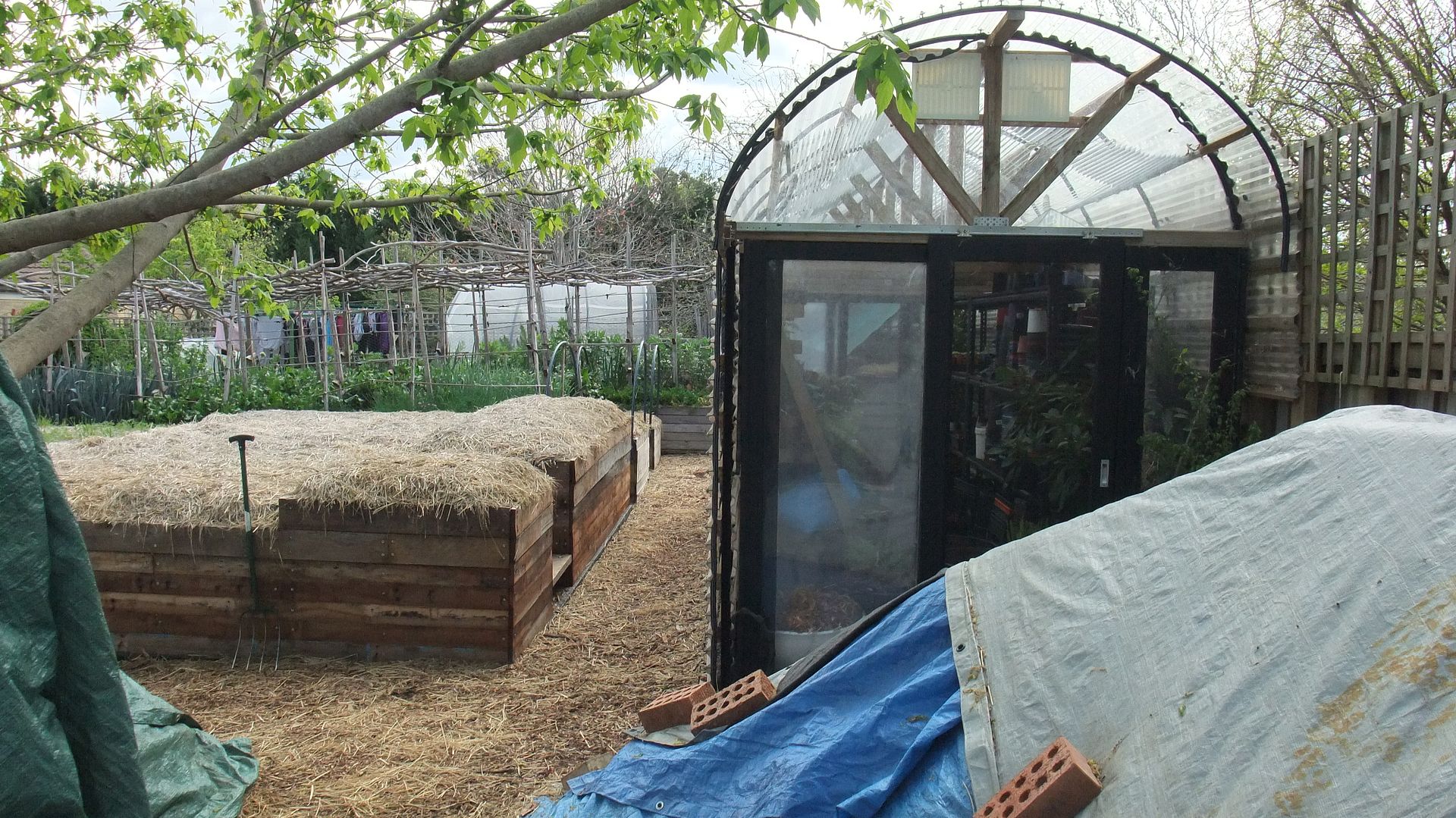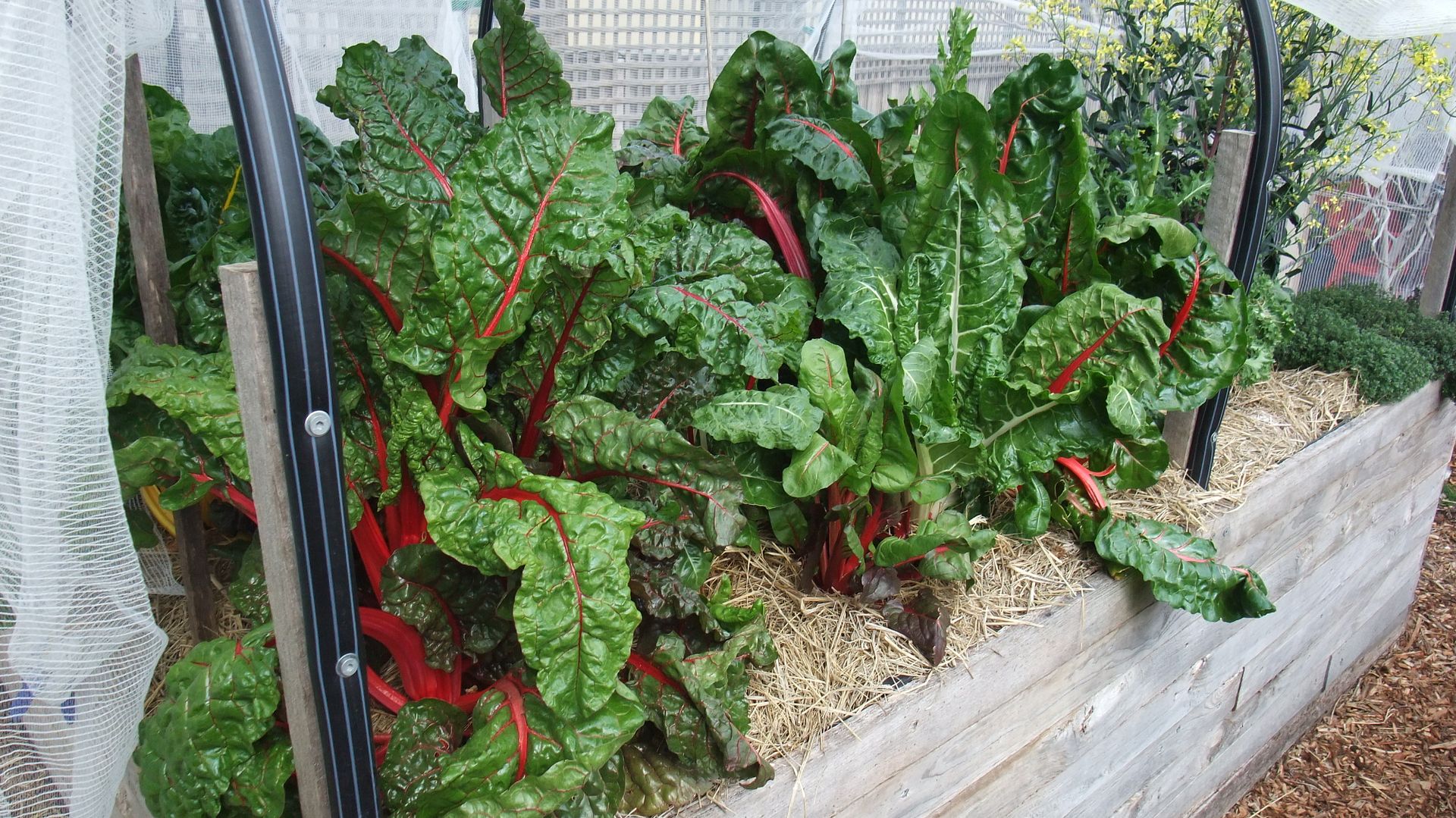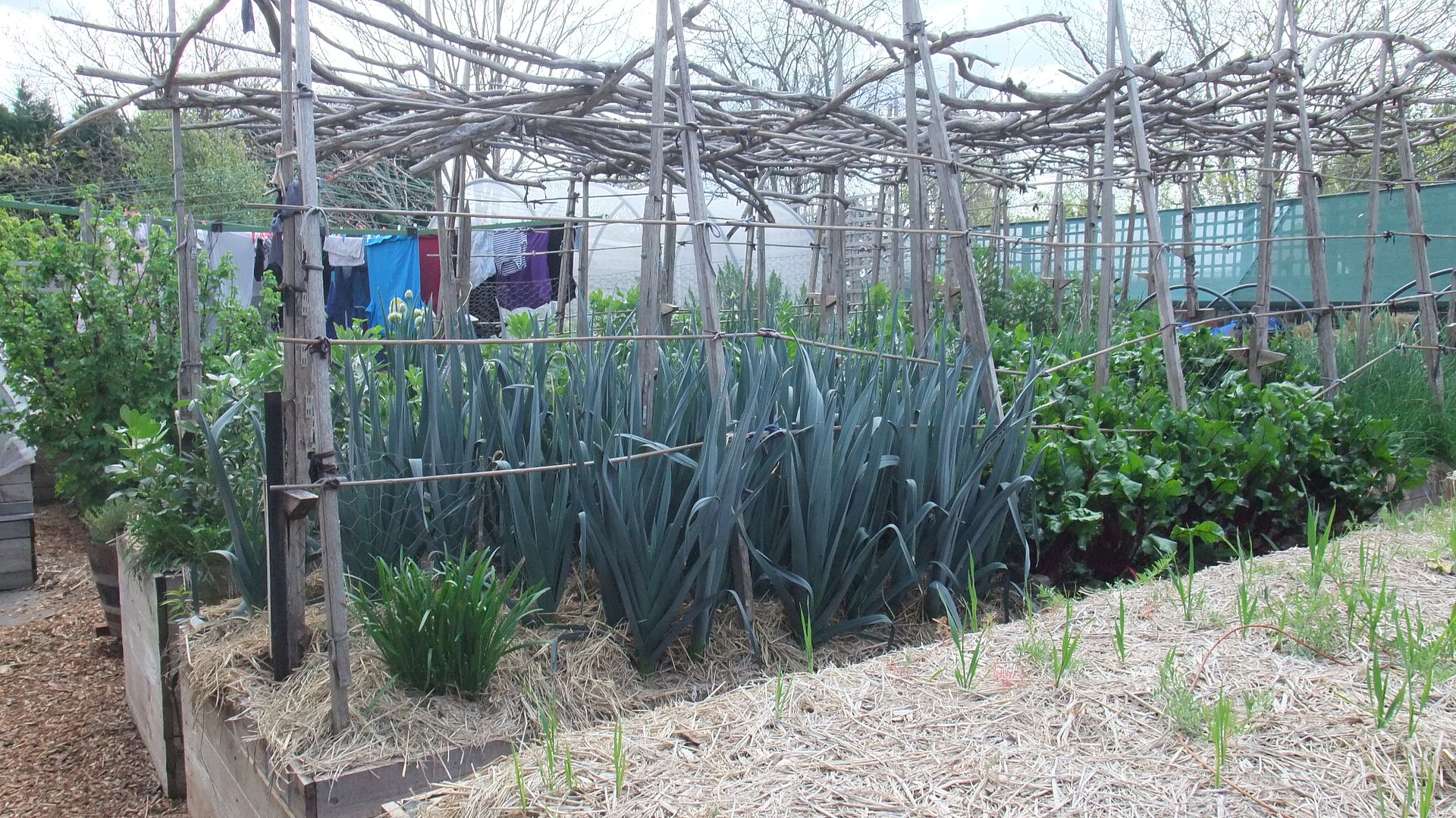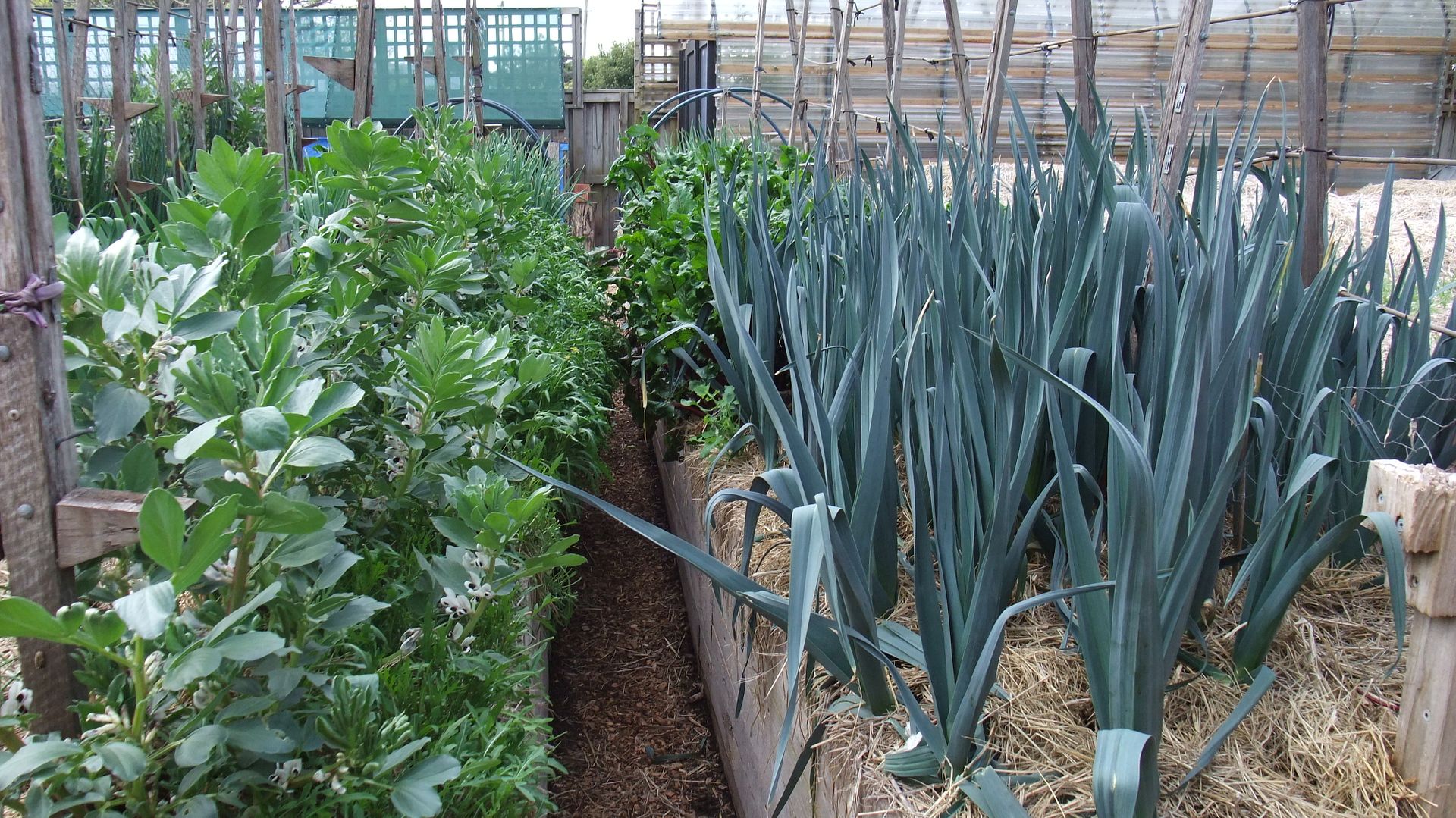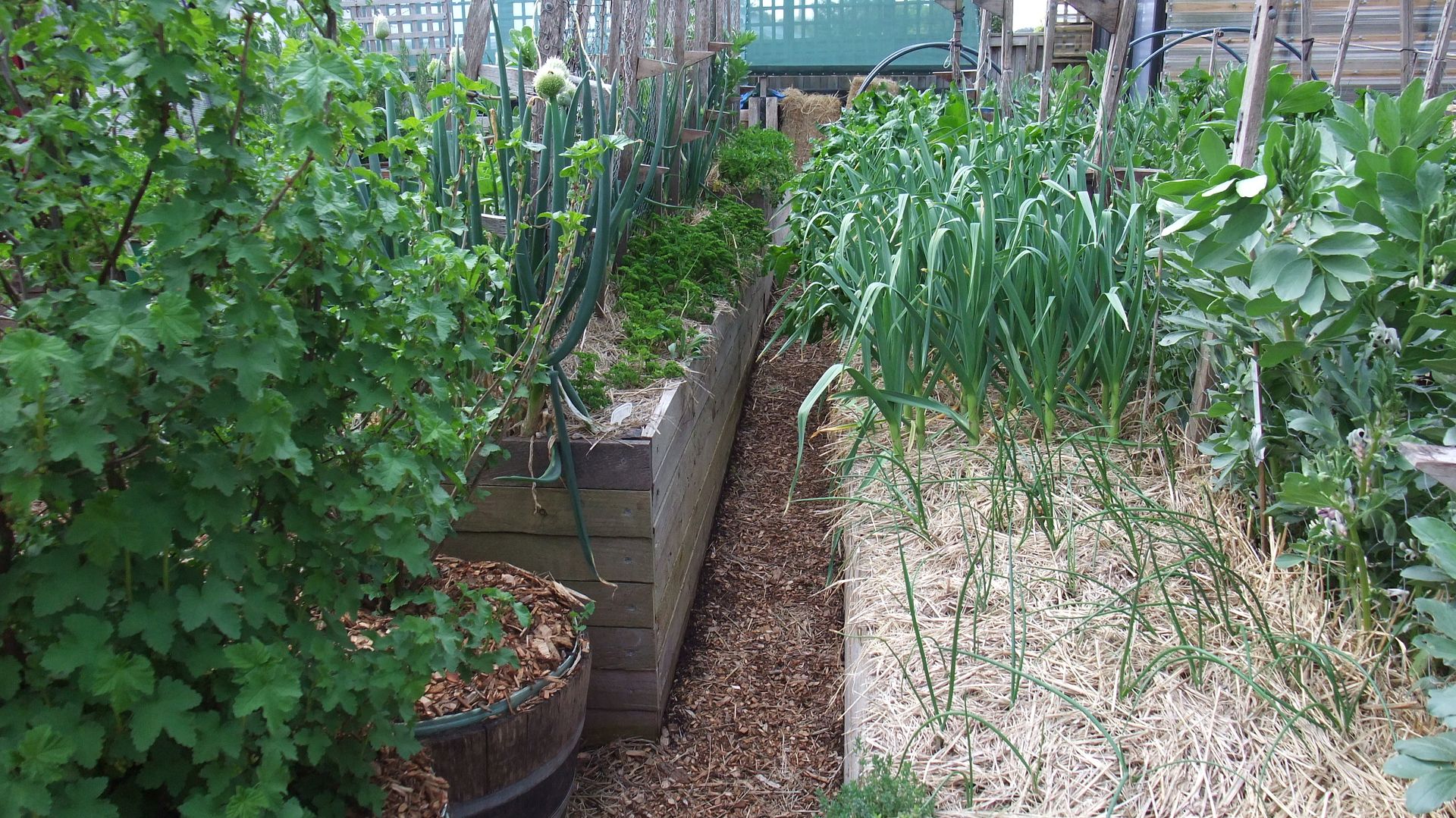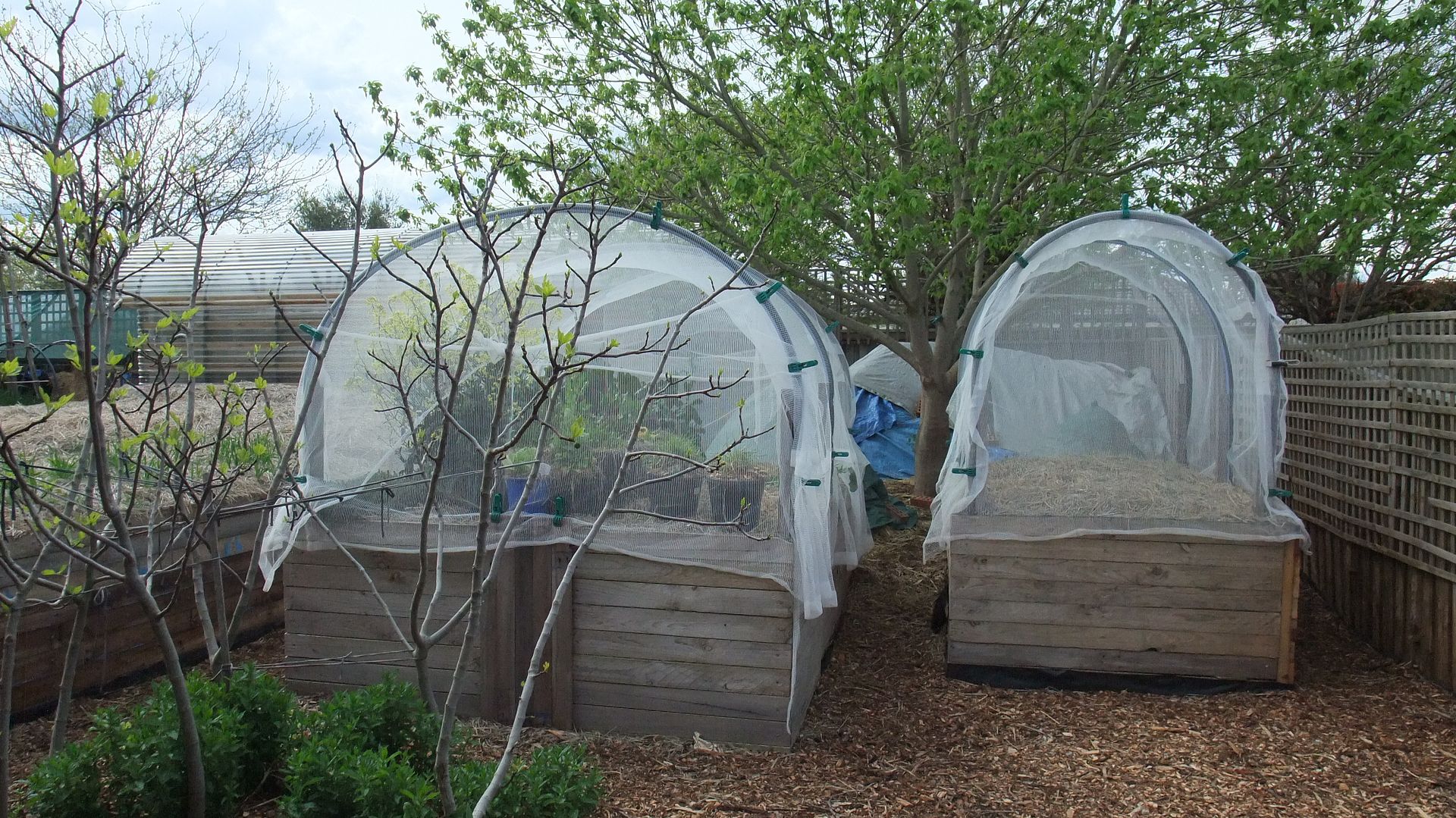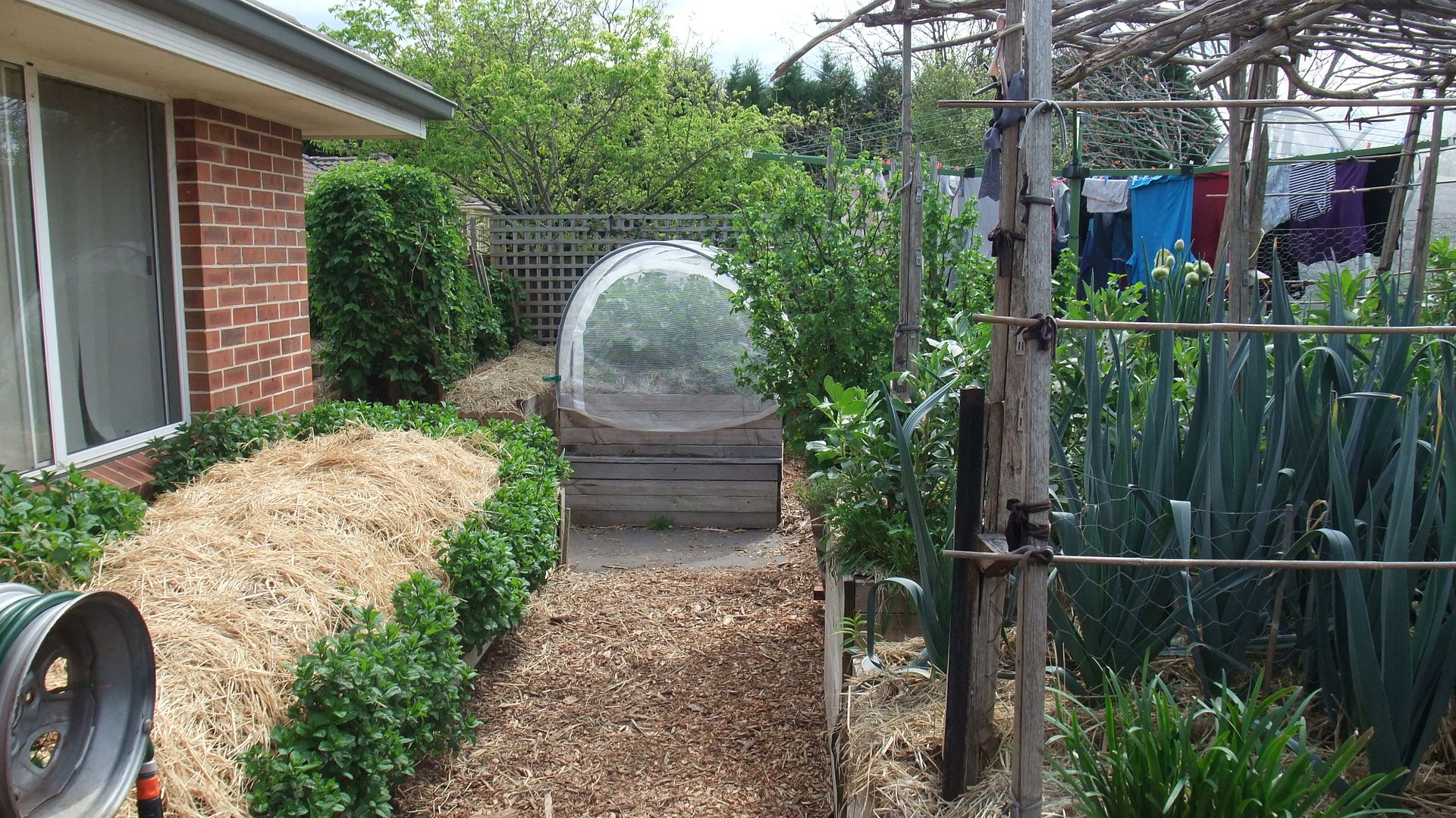 East Side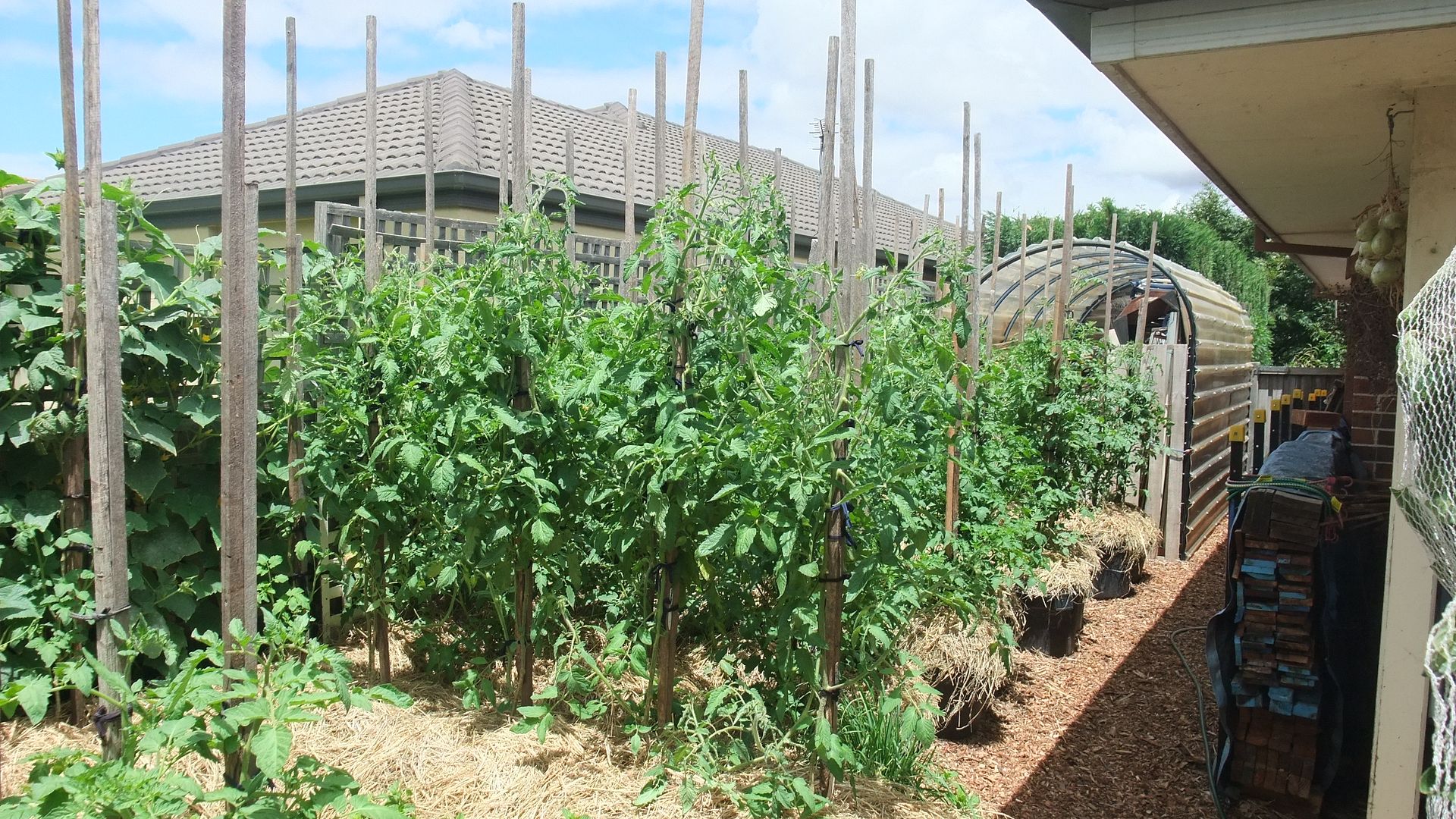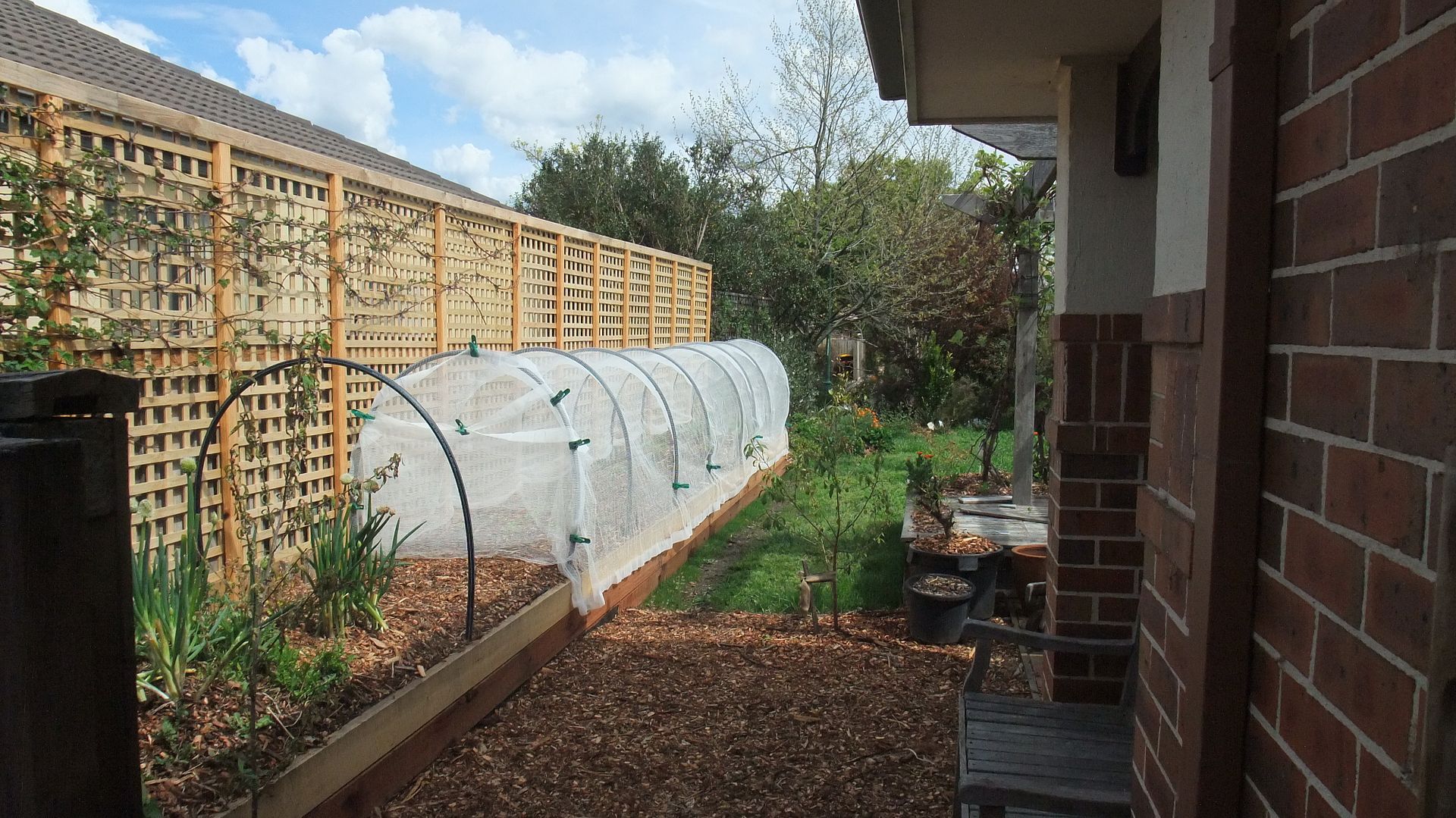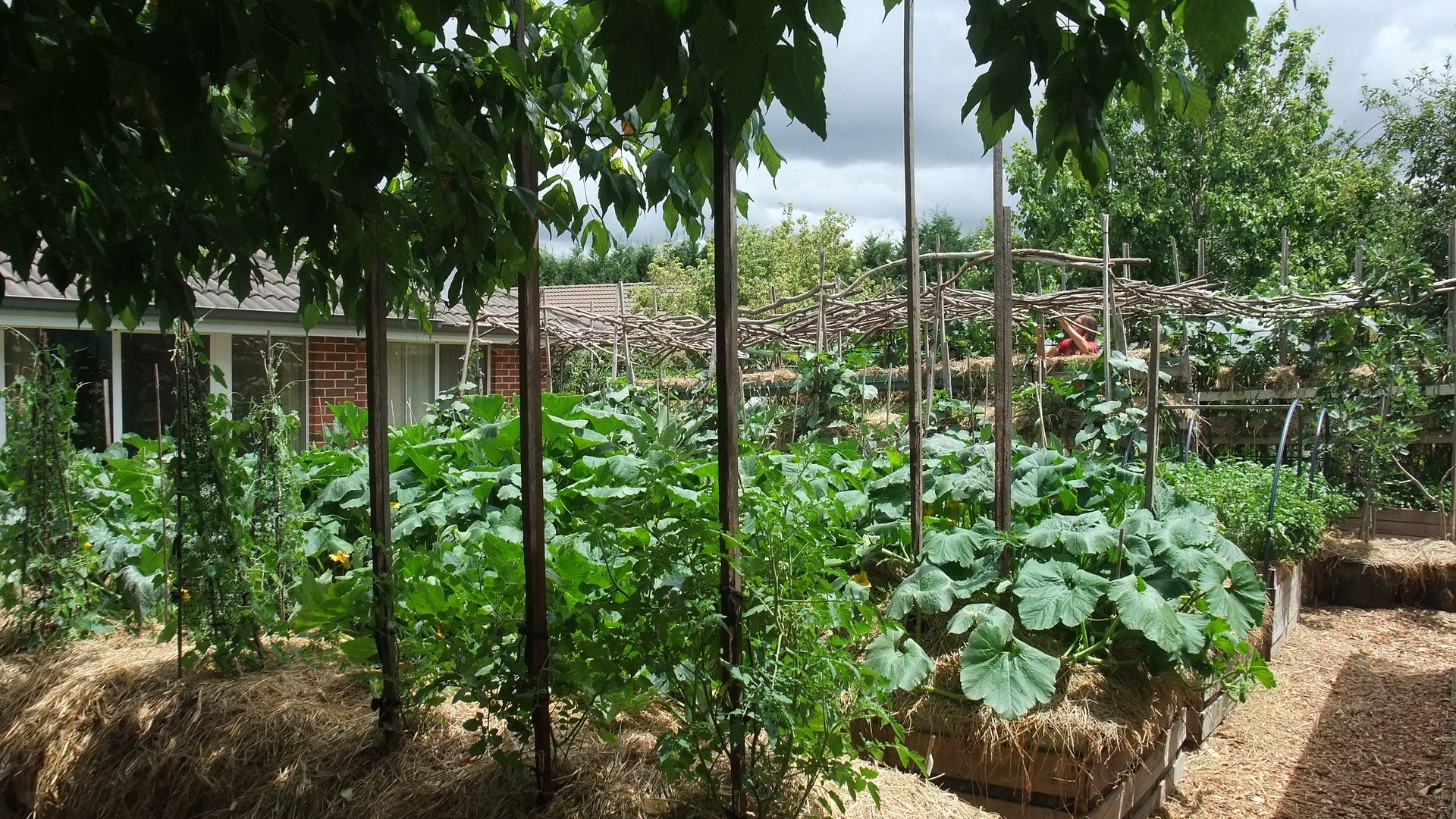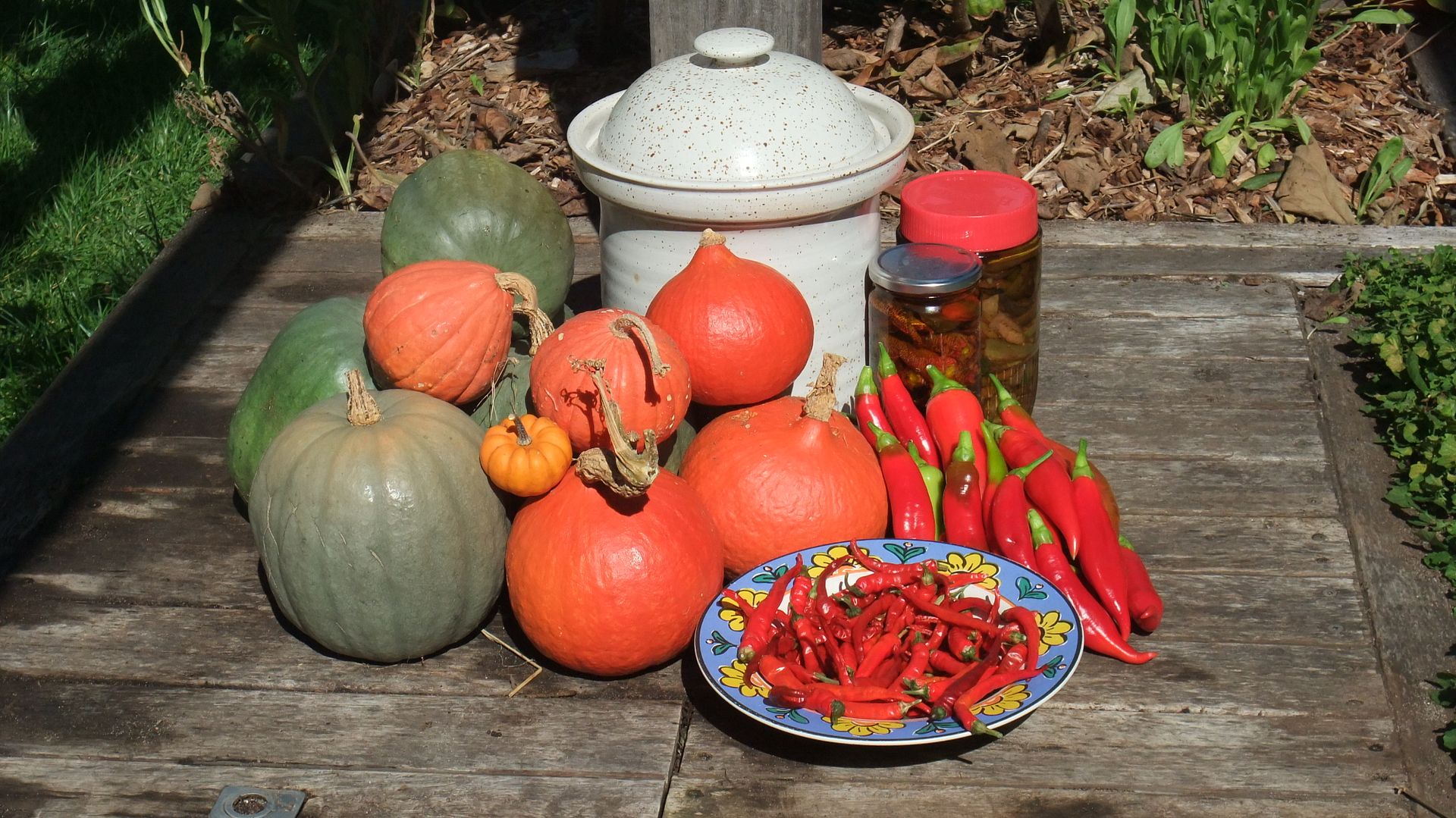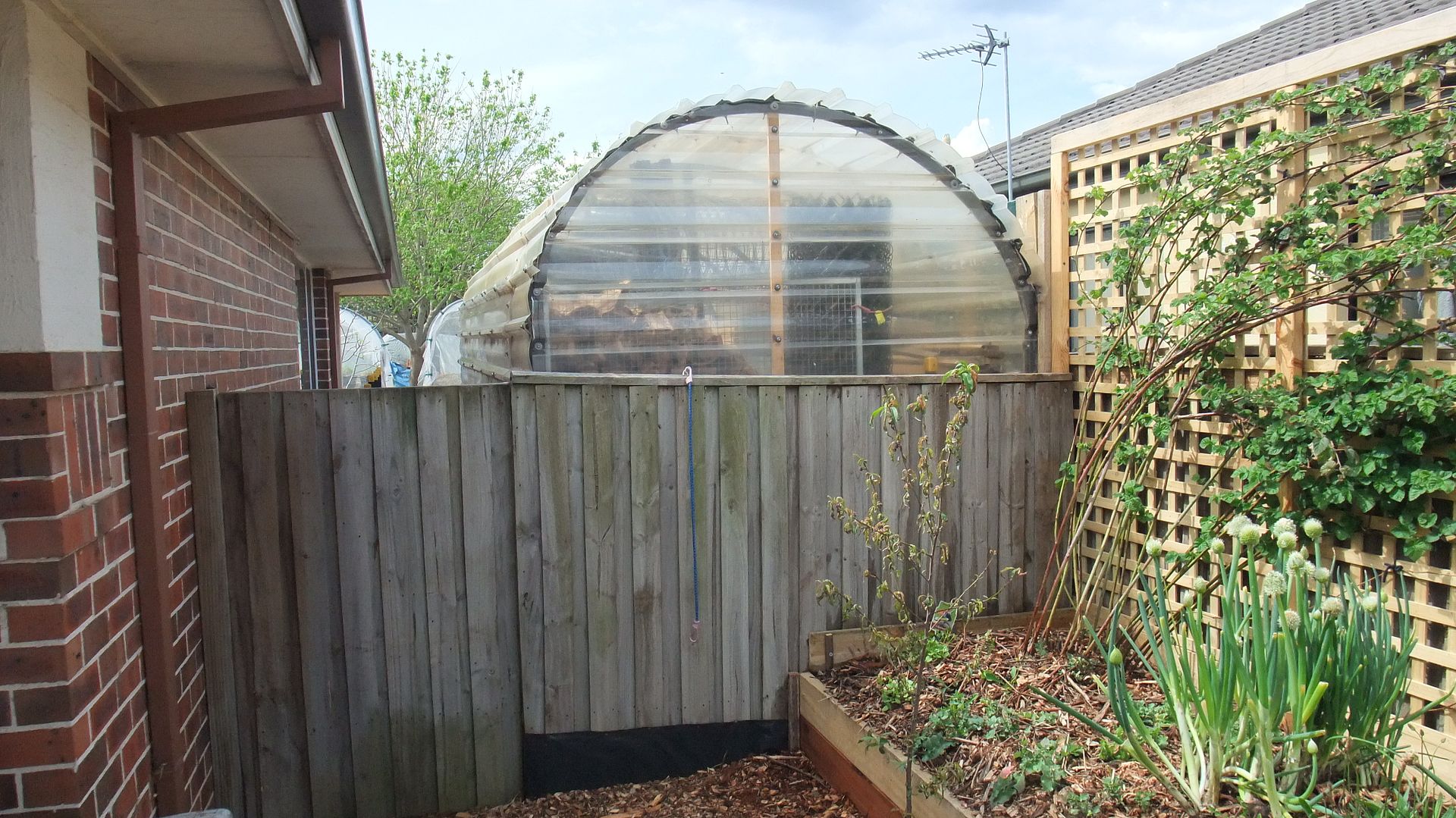 Front Yard
To us, this small rental property is the demonstration of the Kindom remedy where we work together to create the food forests that will eventually set us free from living underneath each other, with space for each family to live on and create their dreams and plenty of land, including all the "best" spots, all around for everyone to enjoy. We have had many men and women coming and staying for periods of time and working in the garden with us, each of us learning more and more about why we still cling to "The System" despite the fact that we can all see that harm and suffering being caused by the way we live.
This small but beautiful, abundant garden represents multi-thousands of hectares of food forests and bush with communities living amongst them without needing anything of "The System". Our ancestors were all MAN on the land before "The System" was forced upon us and it is only when we are back as MAN on the land that we will be able to wind down from all the pressures and stresses of our system obligations and get back to true peace, joy, freedom and abundance. The distance that we have fallen and removed our lives from the land is the extent of the murder and genocide happening all across earth.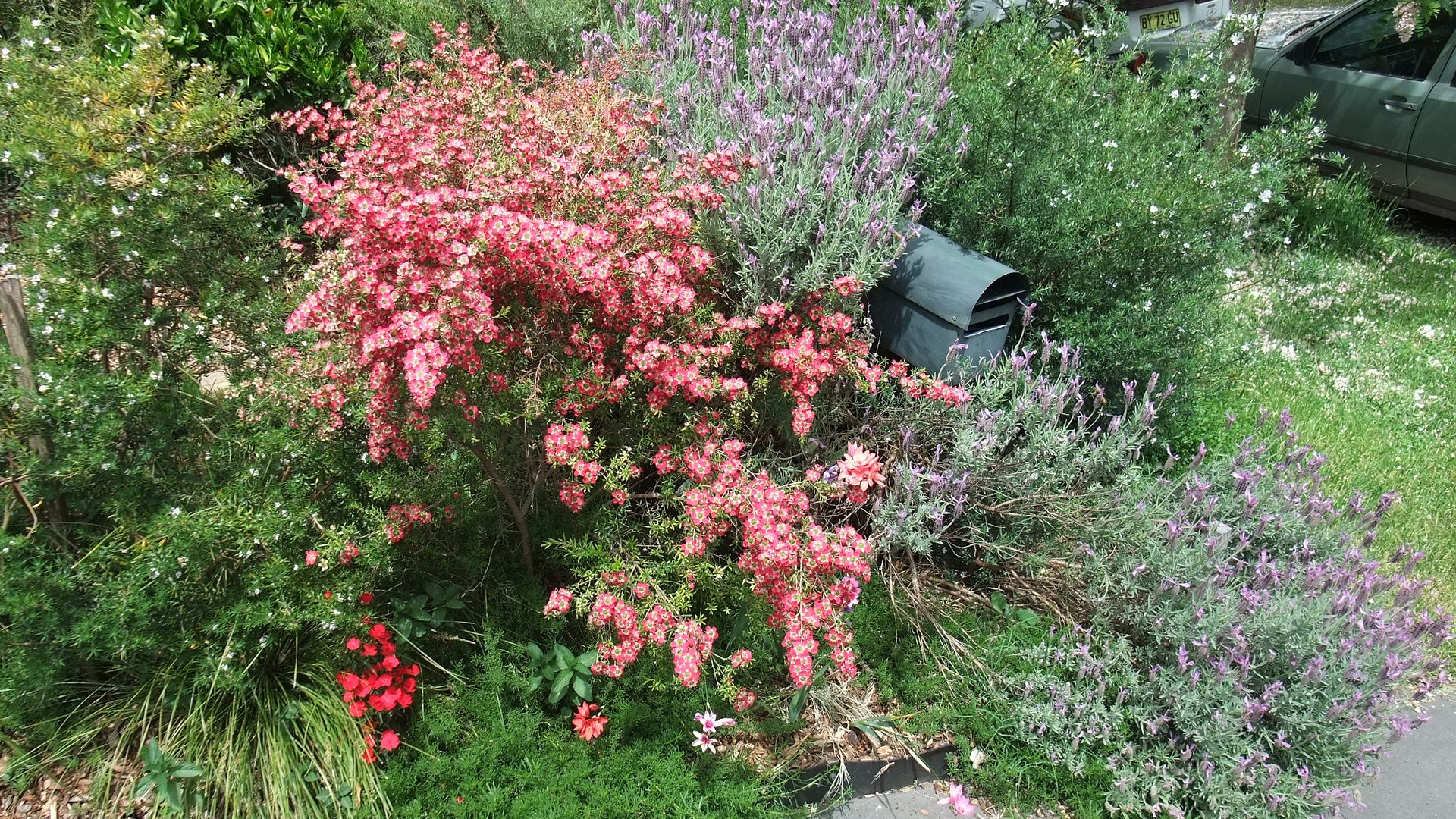 What are we without land? If you remove MAN from the land, you turn that MAN into a slave because that MAN can no longer take full responsibility for the life of that MAN and the lives of the family of that MAN. Removed from the land, we have lost the space to dream and to create a soul of the good heart that is the consciousness of every life form all across earth.
We created this garden as a sanctuary, not to run away but to give us, and others, the space to create a soul by letting go of their attachments to "The System" that keep them stuck in a cycle of self-obsession that needs "The System" to provide them with what their self-obsession tells them they need. We wanted to demonstrate that, if you know who you are and you have created a soul, that can never be taken away from you, no matter what anyone does to you.
If all around us are suffering, we can never be free from exposure to that suffering. If all around us cannot see the importance of MAN living on the land, free from domination, they are all lost. If all around us are slaves, we can never experience true freedom because we will always be looking over the fences at what others have and wanting it in our lives. This is system life; always wanting more. If we don't each create immunity to protect our brothers and sisters so that they can have freedom on the land, then we are each responsible for the continuation of the hostile environment of "The System".
15 centimetre Case Moth Cocoon

If we don't have land to care for, all we have is the domination of other men and women in our heads, keeping us downtrodden and reliant on "The System" because those behind "The System" control all the land and all the resources of water, food, air and shelter. Since we removed man from land, we have been caught up with all the controversies and conflicts of "The System". If we are on the land, being responsible for our lives and the lives of those around us, we don't have to be concerned with any of it because none of it has any bearing on our real lives. Back on the land, with no TV, no internet, no government, no politics, no war, no famine, no cruelty, no brutality, there is no one to watch or take part in anything of "The System" and, without us, "The System" is just concrete, steel, plastic, etc, none of which exists or can do anything without us.
There is nothing in our heads that comes from living on the land. It has all come from the men and women who think they have the right to invade us and dominate us by removing us from the land and filling our heads with system thoughts, definitions, fake dreams and indifference to cruelty, brutality and suffering.
We all live locally and we are all attacked locally because we are all still on land now, no matter what we have done to it, but we have no power over what we can do on that land, only a few choices. We have had to create local systems of protection as a result of problems created locally by the invasion of MAN on the land and this has grown to local government, state government, federal government and now, we are heading towards global government, which is why we are constantly distracted by what is happening globally, caught up in the global system with attachments to "The System" that keep us in our heads.
When we are all living locally on land with no one inside our heads, we don't have any problems and have the space to dream and to allow others to dream. Everything of "The System" is to keep us from living on the land so that the problems stop. No one can own anything. No one ever has or ever will, even the dreams that we create that are of the good heart that we can never own because they are for the benefit of all.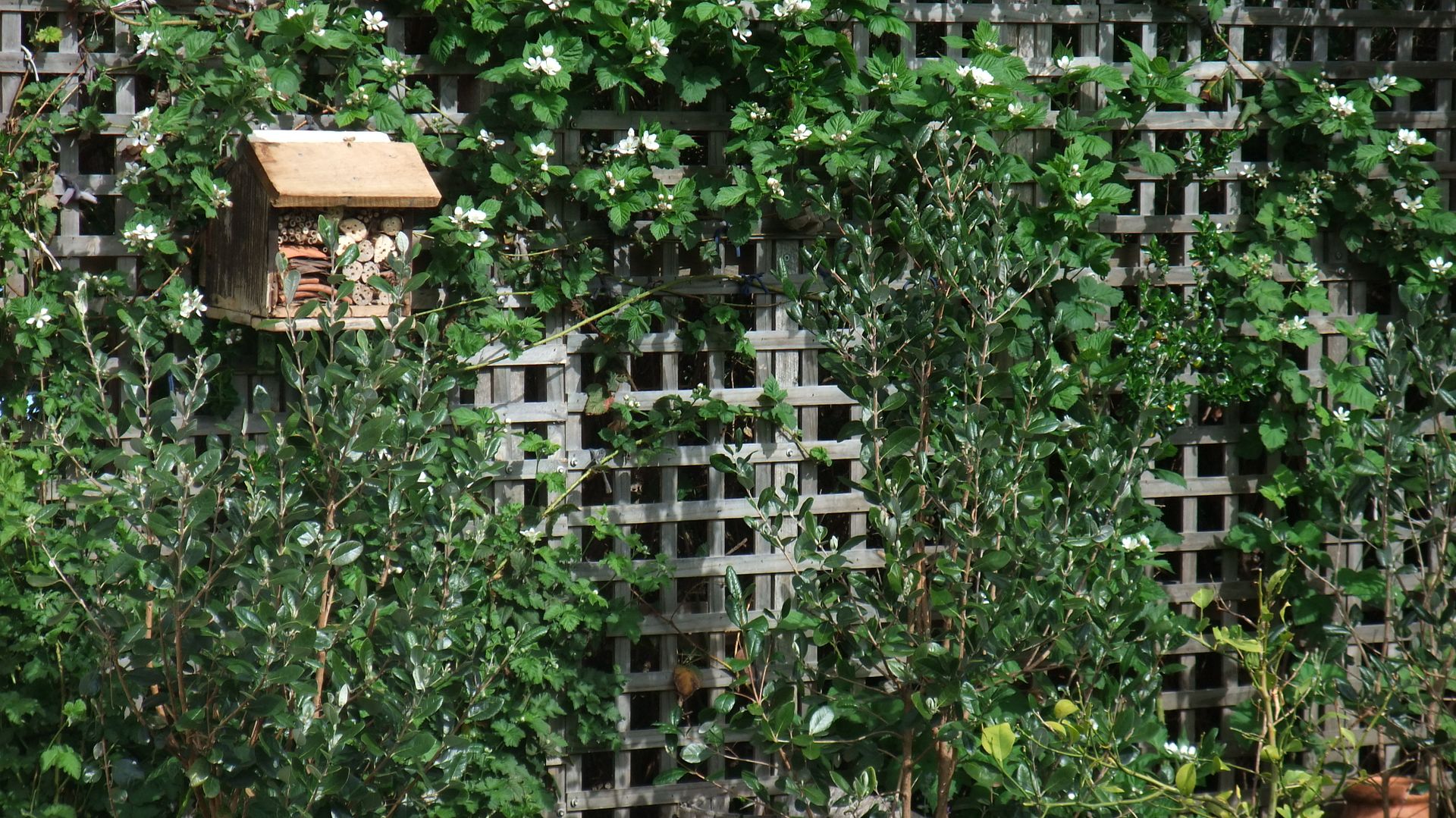 What are we here for? Why do we have this gift of life? Is it only to gain material wealth and possessions and to distract ourselves from our lack of freedom and abundance with system trinkets and entertainment? Or is life about more than this? When you look back on your life as you are ready to leave this body, what do you want to look back on?
Do we have real men and women around us who are willing to stand up and make changes, even though it will take a few years of hard work for no financial or material gain? Do we support each other in maintaining the war between us and against us or do we support each other in walking away from the war and creating peace?
We have been given a Termination (not eviction) Notice to vacate this property and we are supposed to be out of here by the 7th November, 2018, but we have nowhere to go to take this garden with us and keep feeding our family with its abundance. Fiona's income is small and we are not likely to be accepted for any properties that are suitable for us to move 30+ tonnes of soil and all the timber and materials from the garden beds, sheds and hothouse, as well as all the plants that we can rescue in pots.
Should we be discriminated against because we have no title deeds that say we own a piece of land, even though we know that the title deeds have nothing to do with the land? A piece of paper is not the land. We see life as a gift on a do no harm path and we have each dedicated multi-thousands of hours to sharing what we have learnt with others and helping them in their healing for free without a fee, whether over the phone, by email or face to face, just as those who have come here have helped us for free without a fee, as well as those who have helped by sending donations to keep everything rolling along here.
What are we without land?
What are we without the natural abundance of nature all around us?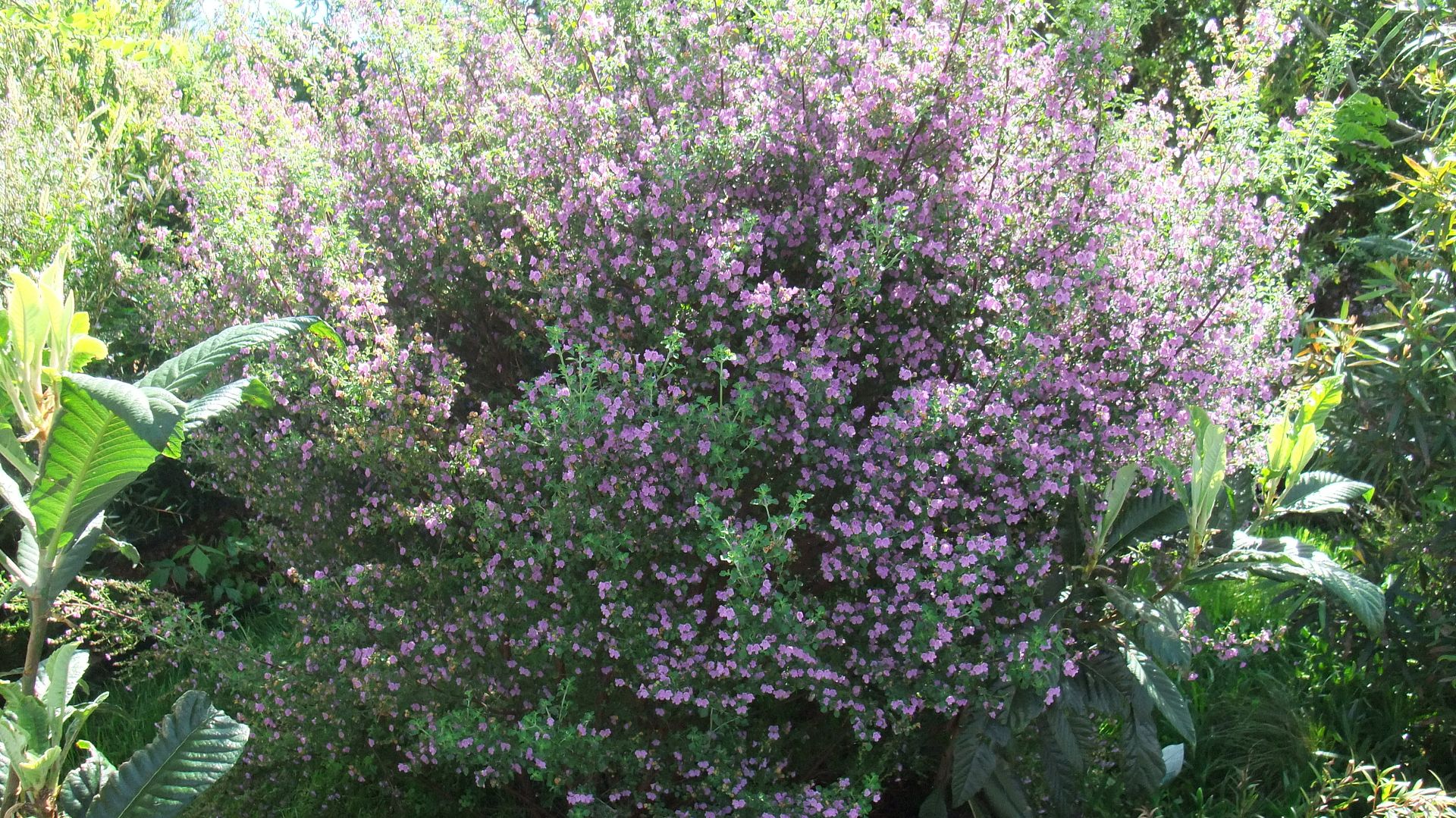 29th October 2018

The 2005 Drupal 5 Database
Used To Build The 2006
Love For Life Website
Was Taken Down Early July 2018
The website was taken down due to constant, sophisticated algorithm bot attacks crippling the pair.com shared server and becoming a major security threat.
The Love For Life.com.au website was launched in December 2006 and, as of the 1st July 2018, had received over 400 million unique ip addresses/browsers hitting the original home page http://loveforlife.com.au. The website had almost 12,000 web pages (Drupal Nodes) containing over 30,000 individual items; articles, pdf's, word.docs, research material, embedded videos, podcasts, discussions, newspaper clippings, photo libraries, etc, and over 3,500 intense Love For Life (Arthur & Fiona Cristian) debates with experts, scientists, researchers, members of the bar, academics, educators, theologians, laymen experts, entrepreneurs, business people, etc, on many, many subjects, all with the intention of going where the truth takes us and uncovering all the misconceptions and lies that are causing all the immense harm being perpetrated all across earth today by all of us. It was a work of unpaid labour on Arthur's part involving mostly 16 hours per day of almost everyday since December 2006 until late 2014/mid 2015.
Images Of The Old LFL Home Page
Click On Thumbnails To Enlarge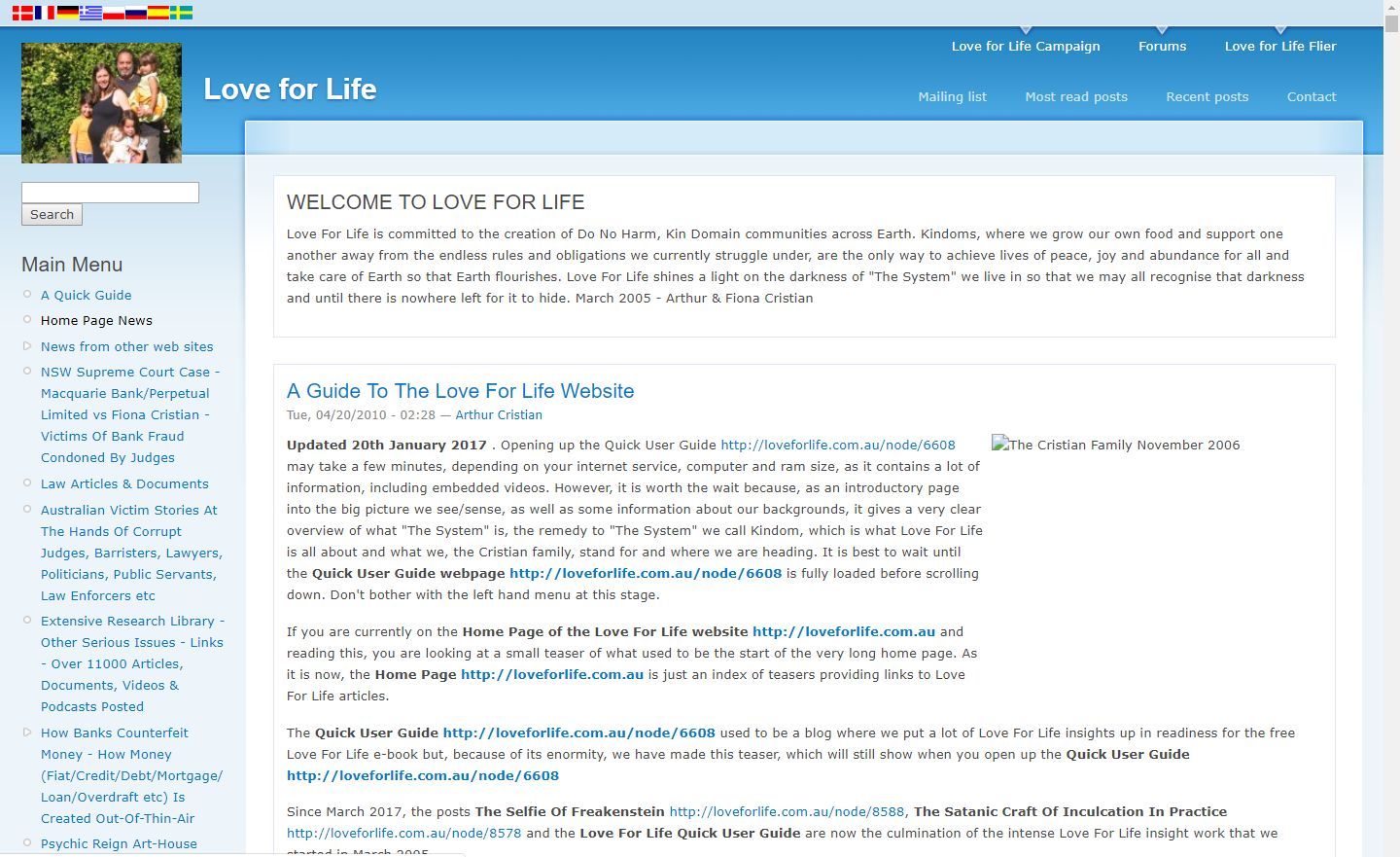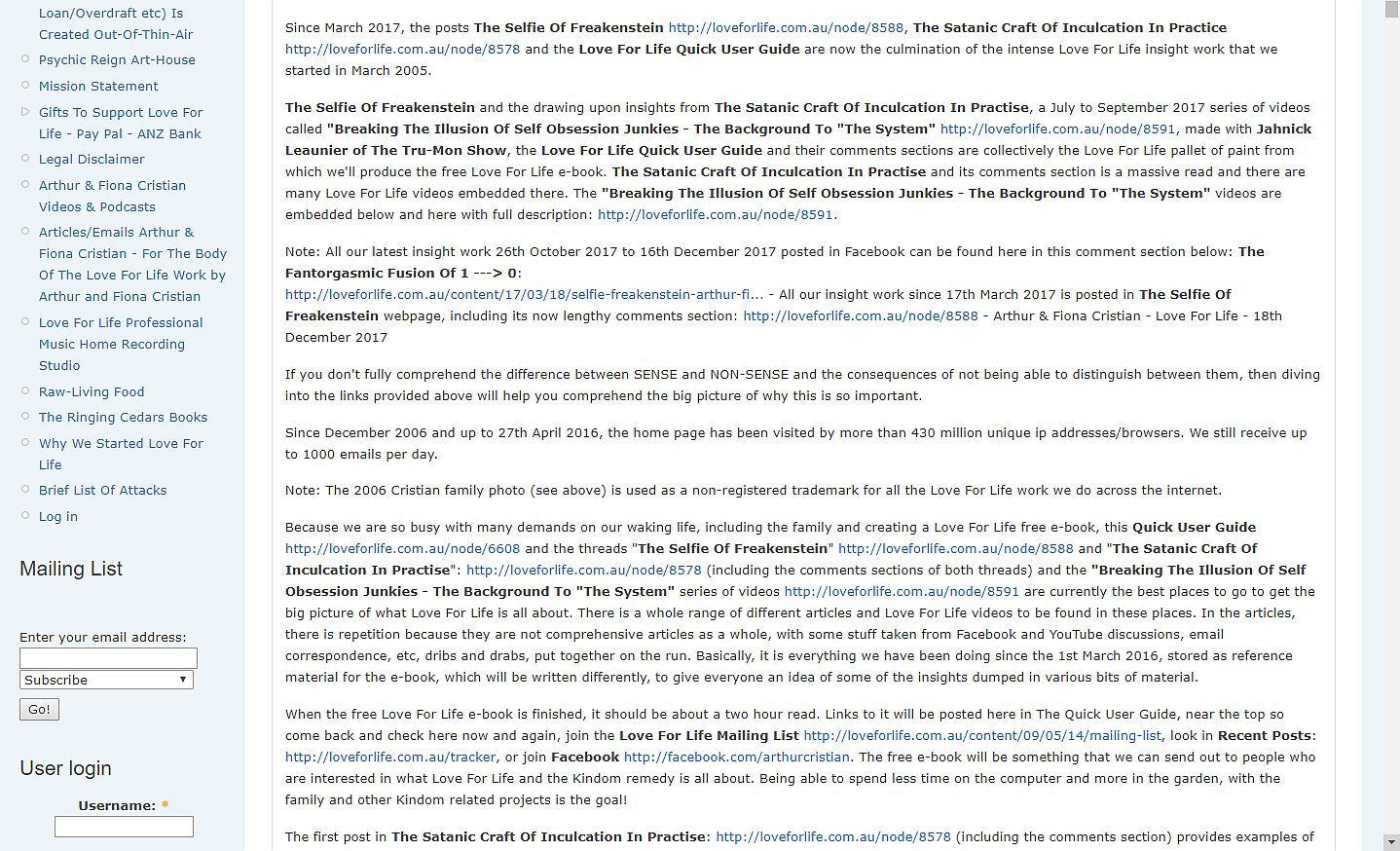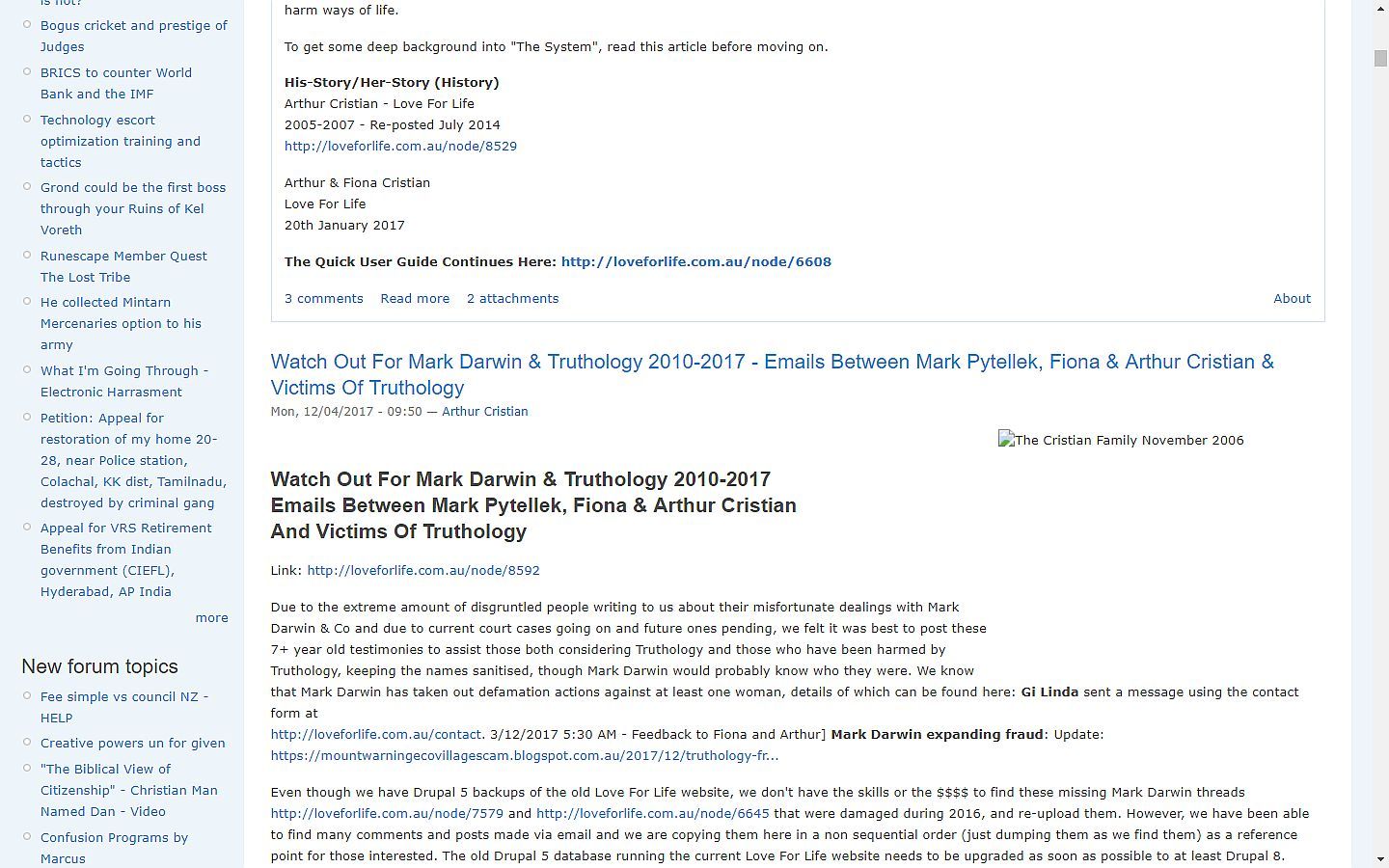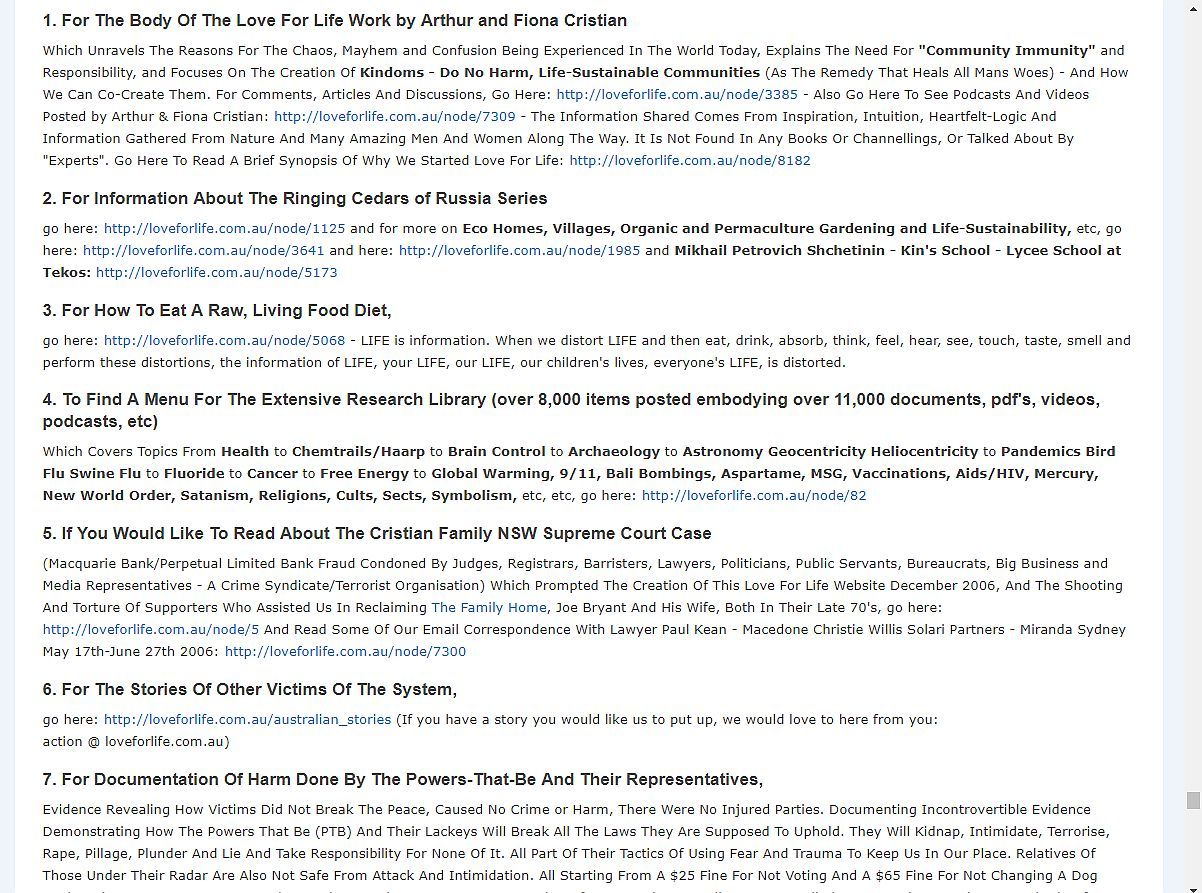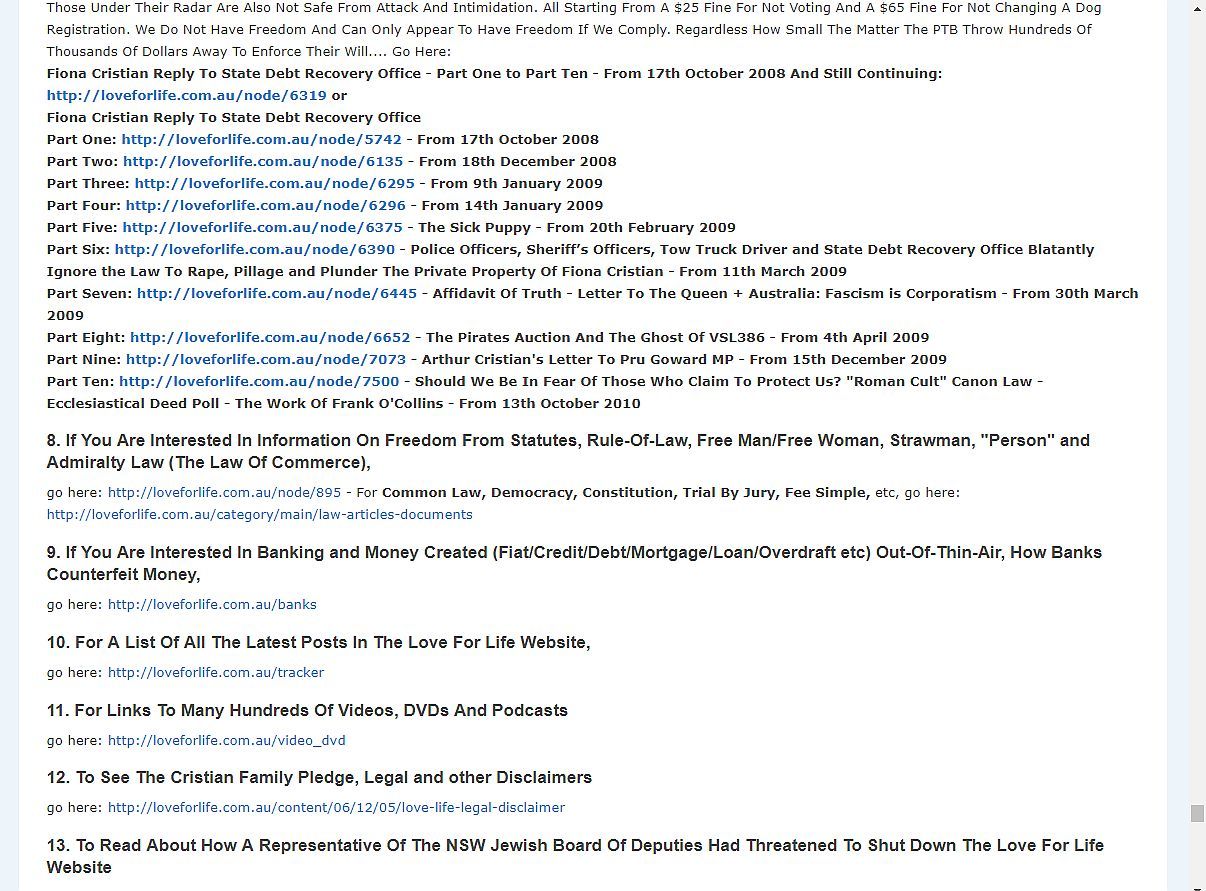 So much of the material archived in the Love For Life website was not in mainstream, with dedicated researchers reaching only small audiences. Between 2007 and 2010, Love For Life helped (we were not the only ones) to push much of their important information into mainstream to the point where it is commonly talked about by those who would not normally have taken the time to dig up the information. Amongst the hundreds of subjects being presented to the public domain included vaccination, chemtrails, HAARP, fluoride, chlorine, aspartame, msg, radio-waves, microwaves, etc, electrical magnetic fields, big pharma drugs, mobile digital towers, Port Arthur Massacre, twisted recorded history, earth wide bankruptcies of all western world nations since the early 1930's, the removal of the peoples gold standards replaced with privately owned money and the fractional reserve banking systems come credit (debt) creation and the ability to create inflation or depression at will, the "NAME" of the person on the birth certificate and the Commonwealth Of Australia being a private corporation.
The aim was to document how so many innocent men, women and children are suffering, despite the fact that most of us do not have any malevolent intentions, do not commit crimes, injure anyone or break the peace. We wanted to unravel why this is happening and what is behind all the suffering all across Earth, showing just how corrupt "The System" is and how everyone living under "The System" is discriminated against and censored and we are all complicit in this censorship and discrimination because we comply with, acquiesce to and support the rule of law of "The System" that has us all do harm to each other, even though we do not have the blatant intention to cause harm and maintain the discrimination and censorship that causes the "haves" and the "have nots" struggling in a contrived world where access to the basic tenets of life, uncompromised, uncorrupted food, water, air, land and shelter and, with them, secure families and communities, is denied to many.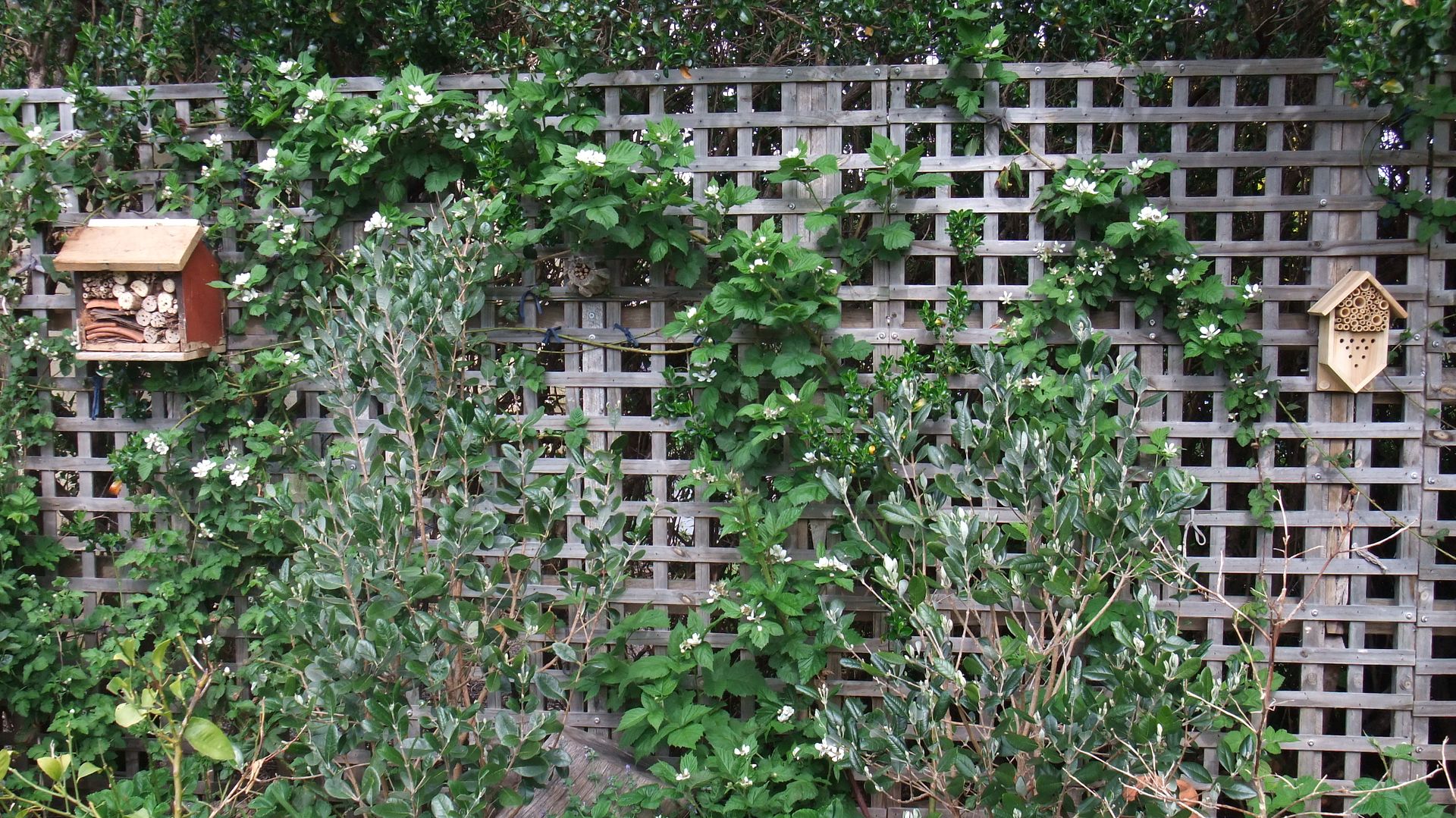 Most of us shy away from gaining power over others by becoming politicians or judges, or working in organised crime syndicates to gang up on others. Most are not skilled enough at the wider fundamentals of mathematics to become real power players in commerce, so we are discriminated against, even before we arrive in the womb, by the few who take advantage of our unwillingness to control others by using their malevolent intent and/or ambition to rise to places of power and authority in "The System" that is based on the domination of one MAN over another.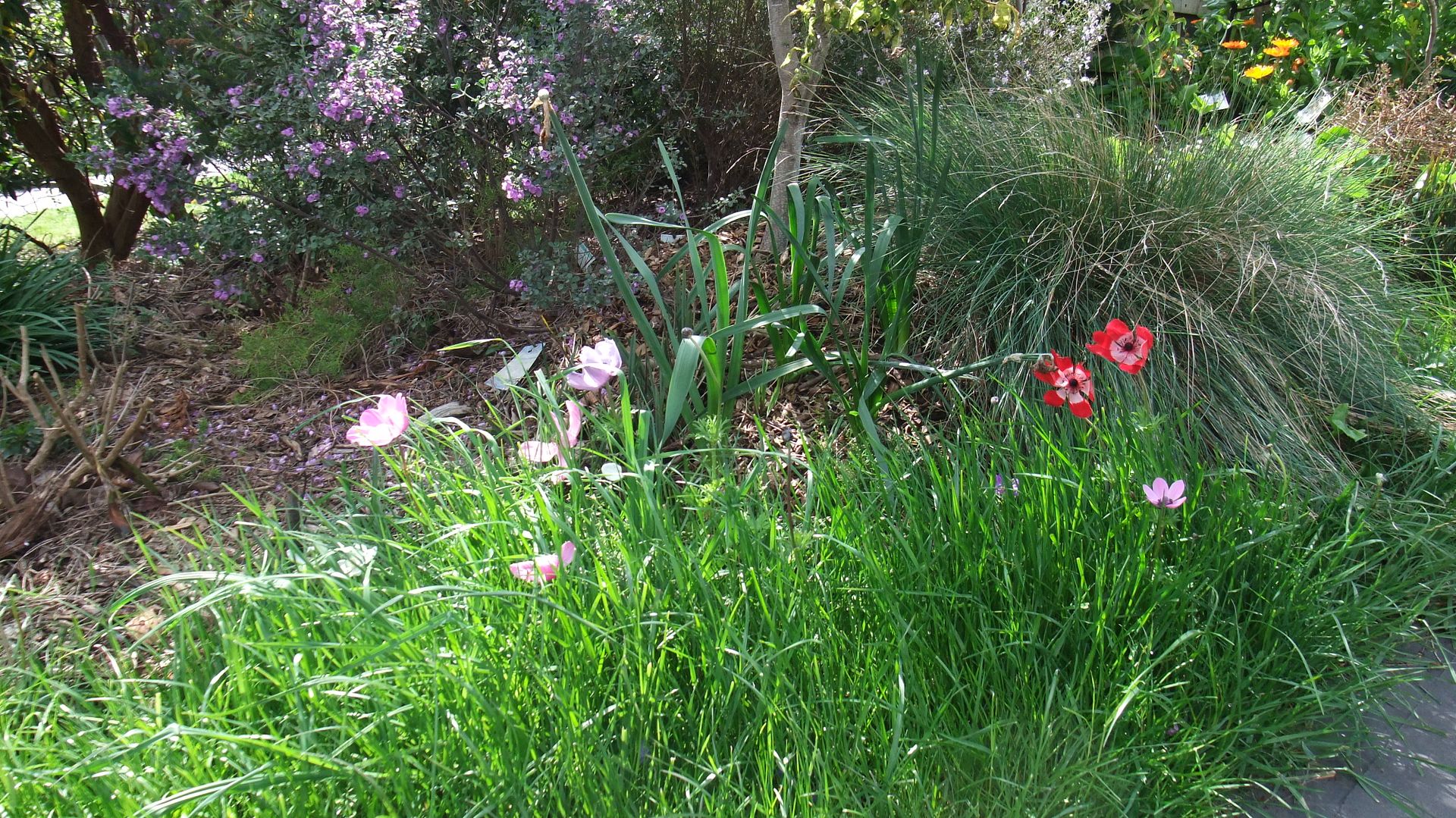 The organised crime syndicates can be institutions, religions, governments, big business and societies, secret or not and we call them organised crime syndicates because they are used to cause harm and to discriminate against people and dominate them, despite the fact that the majority of the men and women working for them have no intention to do harm to others, even though they have access to the good heart.
For example, McDonald's sells mostly lifeless, soulless food that harms its customers who have been discriminated against because they cannot afford freshly grown, uncompromised, organic food and their brains have been addled by constant exposure to advertisements, subliminal or not, that con them into being taken in by the bells and whistles that are iphones, cars, holidays, rock concerts, sporting events, etc, without realising that uncompromised access to the tenets of life is being made harder and harder for them, unless they are of the privileged, tiny few, and that they are becoming sicker and sicker and more and more unhappy as the generations arrive.
Generally speaking, most of us spend all our system lives working for something we will only maybe get to enjoy in the last few years of our lives before we end up in retirement homes with our bodies and brains failing, full of pharmaceutical drugs until we eventually die, often without family around us. The freedom to truly enjoy the tenets of life is not being experienced in the moment for most of their lives, clearly showing that we are living under the domination of a slave system. It is the joy of experiencing a whole lifetime of true freedom with the basic tenets of life, surrounded by uncompromised family, community and nature, that make life worth living. When we fix this problem, all the other problems of "The System" fade away.
Those who grab all the power manipulate us into believing that we have freedom when all we have is choice disguised as privatisation with its globalisation of domination under huge corporations of the tiny few who can offer their products, services and resources with a smile only to cut them off at whim with no recourse for those left stranded. All of this money hungry power is centred around the control of those basic tenets of life, and is the underlying pulse of "The System" resulting in the hostile dog eat dog, survival of the fittest, "What's in it for me?" attitude of most in "The System", that forms the soulless cities, suburbs and communities that we live in, full of fake niceties and smiles.
We are fast heading to a globalised, one world, privatised system federation where everything will look rosy, with eco-friendly, all-is-one everything and no debt, but where our access to shops, products, services, land, etc, will be a lock in, lock out system, depending on whether we are fulfilling our quotas (all-is-one debt still under the domination of another MAN) and behaving as dictated by our "communities".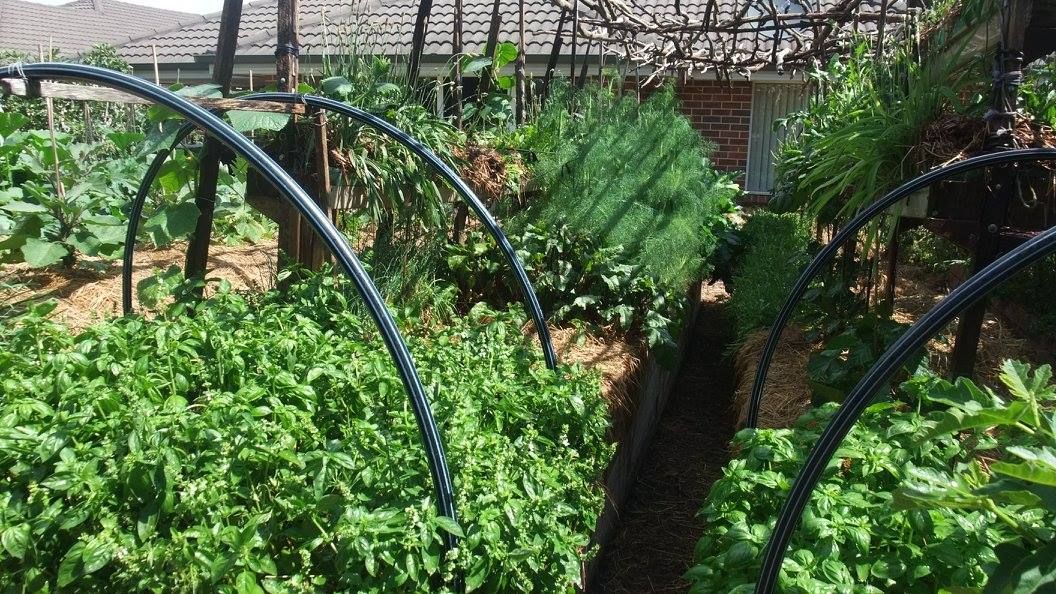 Everyone arrives in the womb with access to the good heart and it is there for the rest of their lives, if they want to work with it. However, the rule of law allows the organised crime syndicates and their lackeys to get away with the discrimination and censorship by making it impossible for men and women to live in "The System" without denying the good heart in many areas of their lives.
The intent behind the Love For Life website was to show all the harm and immense misconceptions and lies perpetrated by so many who are either doing it for money or because they want to harm people to have power or as a claimed necessity for their survival in the glory of their progress of civilisation that is really the apocalypse of MAN'S downfall all across earth, as can be seen with so many children now dying before their parents and so much man-made sickness and disease, environmental devastation, pollution, cruelty, war, chaos and injustice all around us today no matter where you are across Earth, including 101,000 poisons, toxins and chemicals circulating in the air we breathe, the water we drink, the food we eat and the shelters we live in.
We are all different, all coming at things in different ways, but, under the rule of law, in obedience to its domination, we are forced into one-size-fits-all boxes in every area of "The System", leading to a lot of the frustration and destructive e-motions experienced by many because nothing ever really works for them because they are being discriminated against and censored because none of us are being seen for who we really are and we are being compromised despite never committing a crime, breaking the peace, injuring anyone or having any malevolent intent. This is the lock in, lock out of "The System" of privatisation.
It was having Fiona's family home stolen by Bank fraud, 2005-2007, that was the final catalyst that made Arthur determined to find out how and why so much harm is being done to so many men, women and children constantly, all across earth and, not wanting to be part of this constant harm doing any longer, he pulled out of "The System" by dropping all his contracts and obligations with "The Systems", including his bank accounts, passport, birth certificate, drivers licence, etc. More on all this in the "About" section.
As there have been extensive, ongoing delays in upgrading the website to Drupal 8.1.6, we have set up this temporary webpage for anyone wanting to access the Love For Life Insight work, with the most important Love For Life insight work since 2014 being uploaded to this temporary webpage, including articles, videos and photos. We plan to have all this finished by 30th November 2019.
In the meantime, you can go to
Facebook: http://www.facebook.com/arthurcristian
YouTube: http://www.youtube.com/ArthurLoveForLife/videos
DocDroid: https://www.docdroid.net
This Scribd account has been removed by Scribd.
Scribd: https://www.scribd.com/user/1161671/Arthur-Cristian/uploads
Photobucket: http://s994.photobucket.com/user/ILoveCasperTheGhost/library/Love%20For%20Life%20Garden
to explore the Love For Life work.
Termination Notice
Fiona has also recently been given a 3 month Termination (not eviction) Notice to depart this rental property where we have been living for the past 13 years by the 6th November 2018. We are happy to move on and take the magnificent garden we have created with us but we need more than 90 days to get out of here. We have explained this to the Real Estate Agent's Property Manager and, indirectly, the owners but they are currently not budging, despite the fact that Fiona has been a very good tenant and paid off the majority of their mortgage for them! On behalf of the owners, the property manager has threatened to make an application to the NSW Civil And Administrative Tribunal on the 7th November 2018 to have Fiona and the kids thrown out on the street. We have been given no reason for the termination.

To see the correspondence between us and the Property Manager so far, below are two documents, both are linked and embedded. The first one has the latest correspondence at the top and the oldest at the bottom, and the second one is the other way around.

Correspondence going from the latest at the top to the oldest at the bottom:
https://docdro.id/GjwUSe0


Correspondence going from the oldest at the top to the latest at the bottom:
https://docdro.id/SqkeczB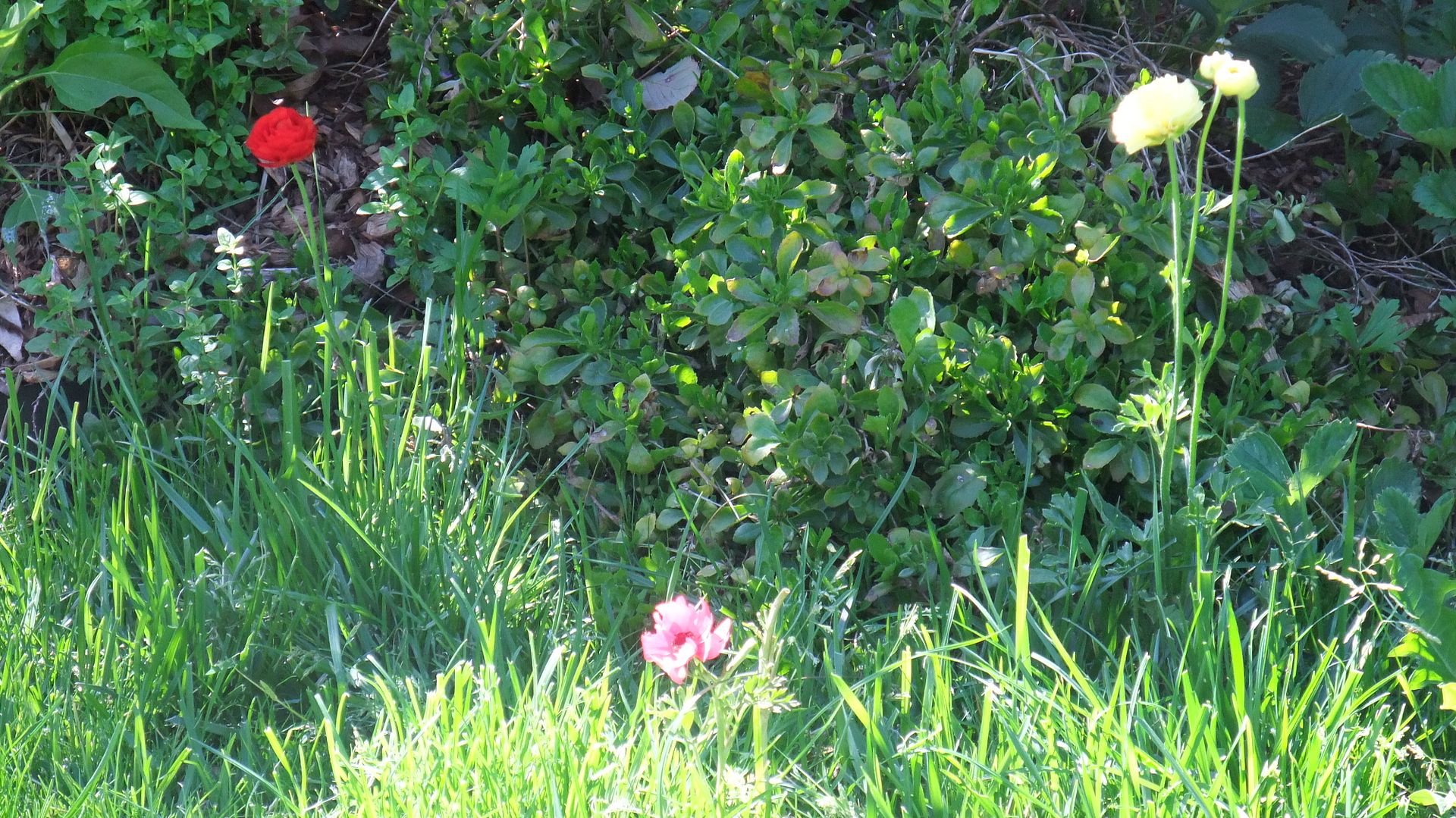 Supporting Love For Life, Kindom And The Cristian Family
The Love For Life website can only continue with your support so, if you like what we do and would like to help get the website
up and running faster, you are welcome to make a gift/donation by clicking on the blue button below Pay with Card
Send A Gift To Keep Love For Life On The Net
Pay with Card
Send A Gift Through PayPal To Support The Kindom Dream With Its Massive Food Forest
or via a Postal Note
such as Western Union at a Local Post Office.
Go to a local post office to send a gift to
Fiona Caroline Cristian in Bowral Australia
and you will receive a code that you need to
email (see below) or Facebook Private Message
on Arthur's Facebook wall (see above) to
Fiona so she can go to the post office to collect.
or via
OSKO
If you are in Australia, you can make a donation using Osko or PayID from any of the major banks
using the email address: action@loveforlife.com.au
or
ANZ Bank Account
Australian ANZ SWIFT BIC Code: ANZBAU3M
Account Name: Fiona Caroline Cristian
BSB (Branch Number): 012 547
Account Number): 5576 81376
and please write Gift because this is not a business/commercial arrangement
Fiona is not selling or buying anything.
All the Love For Life work we do is for free without a fee so any support is greatly appreciated.
The Fascism Of PayPal
On the 9th September 2018, we received an email from PayPal saying that they had closed Fiona's 2005-2006 PayPal account without being able to give us a reason. After a few phone calls to PayPal's front line desk of drones repeating scripts and a couple of emails back and forth, it became clear that those behind PayPal have no intention of reinstating the account, even though they insist that Fiona has done nothing wrong and there are no issues inside PayPal either. They say that they cannot let us know what the security issues are because then we might find a way around their security???!!!
Read, The Fascism Of PayPal"https://docdro.id/M2CE1eN, as a response to their brick walls.
The immediate effect of this action was that Upwork, a global freelancing network used to find a Drupal developer to upgrade the Love For Life.com.au website from Drupal 5 to Drupal 8.1.6, then contacted both us and the developer we had an agreement with, telling us: "We have suspended your account and all your active contracts because we are experiencing issues with your PayPal account. Please ensure your PayPal account has a valid funding source and is not locked or restricted. Freelancers cannot log time on your contract(s) until your account has been reactivated.". The Drupal developer from Spain was also told by Upwork that, if he did anymore work for us, he would no longer be able to bid for work through Upwork or be paid and his contract with Upwork would be cancelled.
In frustration at the way this action of PayPal's is typical of the faceless corporations now controlling all the land and all the resources across earth that are able to make sweeping decisions that affect our lives without there being any recourse for those affected, we wrote "The Fascism Of PayPal" https://docdro.id/M2CE1eN".
It is getting to the point where everyday men and women can have access to services, products and resources denied without any recourse available to them, even if they have not committed a crime, broken the peace or injured anyone. If we do not all have free access to the basic tenets of uncorrupted land, food, water and shelter, and with that, family and community, then are we not under a dictatorship?
After some email exchange with Upwork and after Fiona gave them Fiona's credit card details, Fiona was able to get going with her developer again. He was business as usual and had lots of ideas as to how to get things up and running quickly. Then it got to the point where the Drupal 8.1.6 version was about to become live on the internet again and he disappeared. We have emailed him, left him messages through the Upwork site but have heard nothing since mid October. Fiona had no choice but to ask Upwork to cancel the contract and return the money held in escrow so that Fiona can find someone else to do the work and, through Upwork, the developer has approved the return of the money.
Fiona still needs to get some more money together to complete all the upgrading needed for the website so, if you would like to support Fiona in achieving that, you can now donate here: Pay With Card.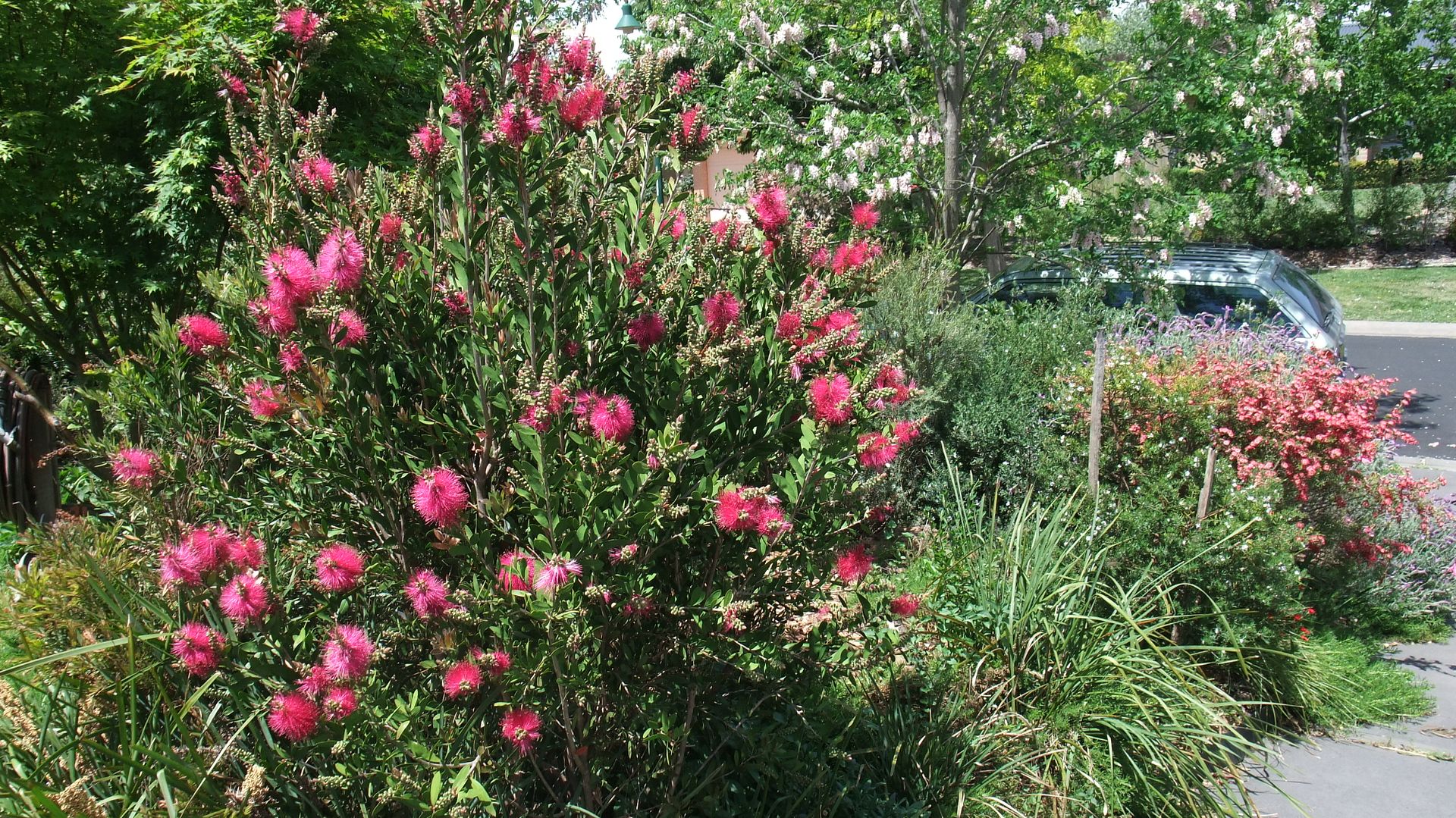 What's Been Thrown At Us Since 2005
2003-2007, the conspiracy of the crime syndicates $250,000.00 fraud behind the Australian Government Taxation Office and its determination through the NSW District Court (NN 2836/05 and 2094/05) and Federal Magistrates Court (SYG 37 33 2005) to appoint Tibor Karolyi from the Sydney office of the Australian Government Insolvency and Trustee Service Australia to bankrupt the "person", "ARTHUR CRISTIAN. Before, during and after, Arthur never signed any of their paperwork, told them all to go and get f..... and to shove all their lies and paperwork up their Khyber Pass and without Arthur's consent, the person was never bankrupted, even though they threw the intimidation of the Australian Federal Police at him, Arthur kept ignoring them until they all finally faded away never to be seen or heard of again. And with the Macquarie Bank/Perpetual Limited switching of contracts going on, 2005-2007, Arthur gave what remained of his Sydney based, 19 year old office automation sales and service business to his service manager as a gift and began unplugging from "The System".
2005-2007, the crime syndicate then conspired to steal Fiona's family home by switching contracts she had with Macquarie Bank and its Perpetual Limited without Fiona knowing anything about it - there was no "meeting of the minds". Even though at first, Macquarie Bank staff admitted it was their mistake and said they would quickly rectify it, the matter was taken over by moguls higher up inside Macquarie Bank, all under the reign of Bill Moss, and with members of the bar and judiciary in tow, were instrumental in the conspiracy to steal Fiona's family home. This led to elderly supporters being hog-tied, gagged and hooded, one of them, Joe Bryant, with a bullet through his hip and both he and his wife tortured for a few hours after Joe helped us change back the locks on the family home.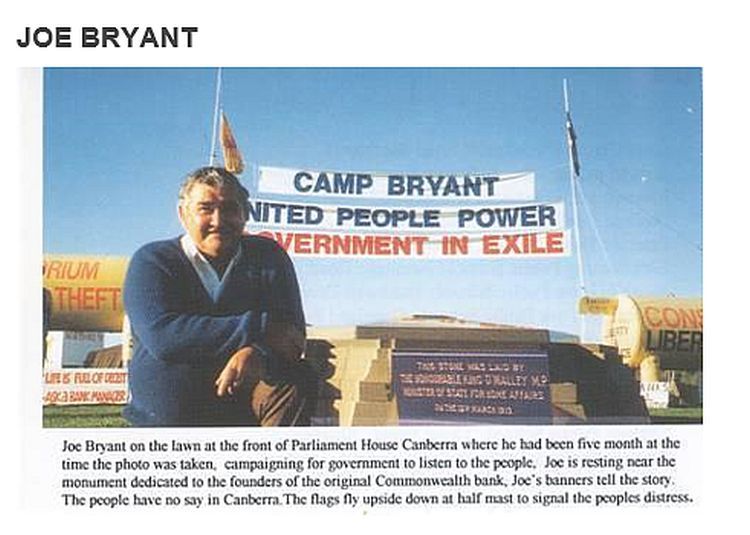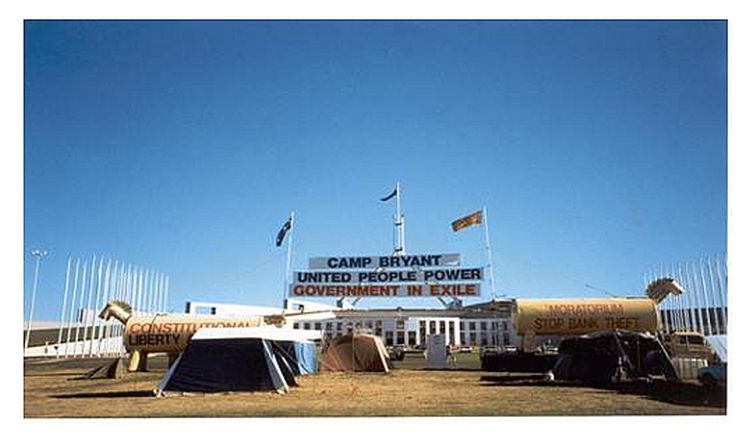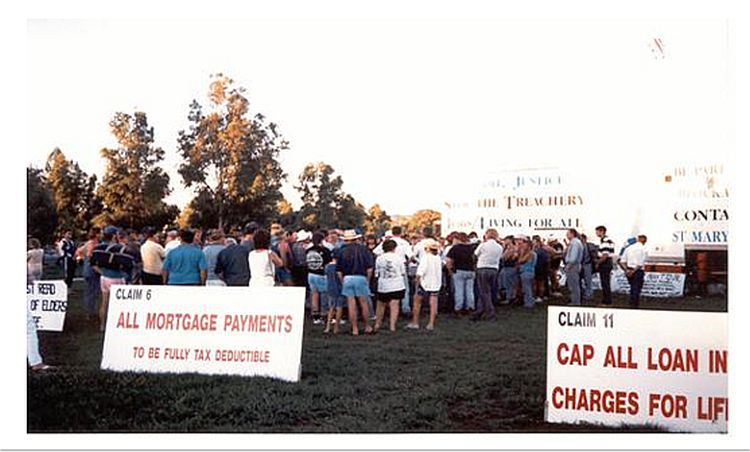 In hospital recovering from the operation and trauma, Joe Bryant had a large posse of national television, current affairs, radio and newspaper journalists around him while a strike force of police and detectives were assembled to find the two men responsible for this crime. On the same day, after police interviewed Arthur who gave them the big picture shenanigans behind Macquarie Bank and the launching of the Love For Life website into mainstream containing all the evidence of the fraud and the perpetrators, all national media outlets were stopped from going to air and the Police task force was dismantled. The crime syndicate stole Fiona's family home. In today's values, both the theft of the home and the destruction of two cash flow businesses, including ongoing investments, equity accumulation and capital gains, totals a theft of somewhere between $2.5 and $5 million. More on Joe Bryant can be found in this document, Welcome To The Dictatorship Of Macquarie Bank In The Reign Of Bill Moss.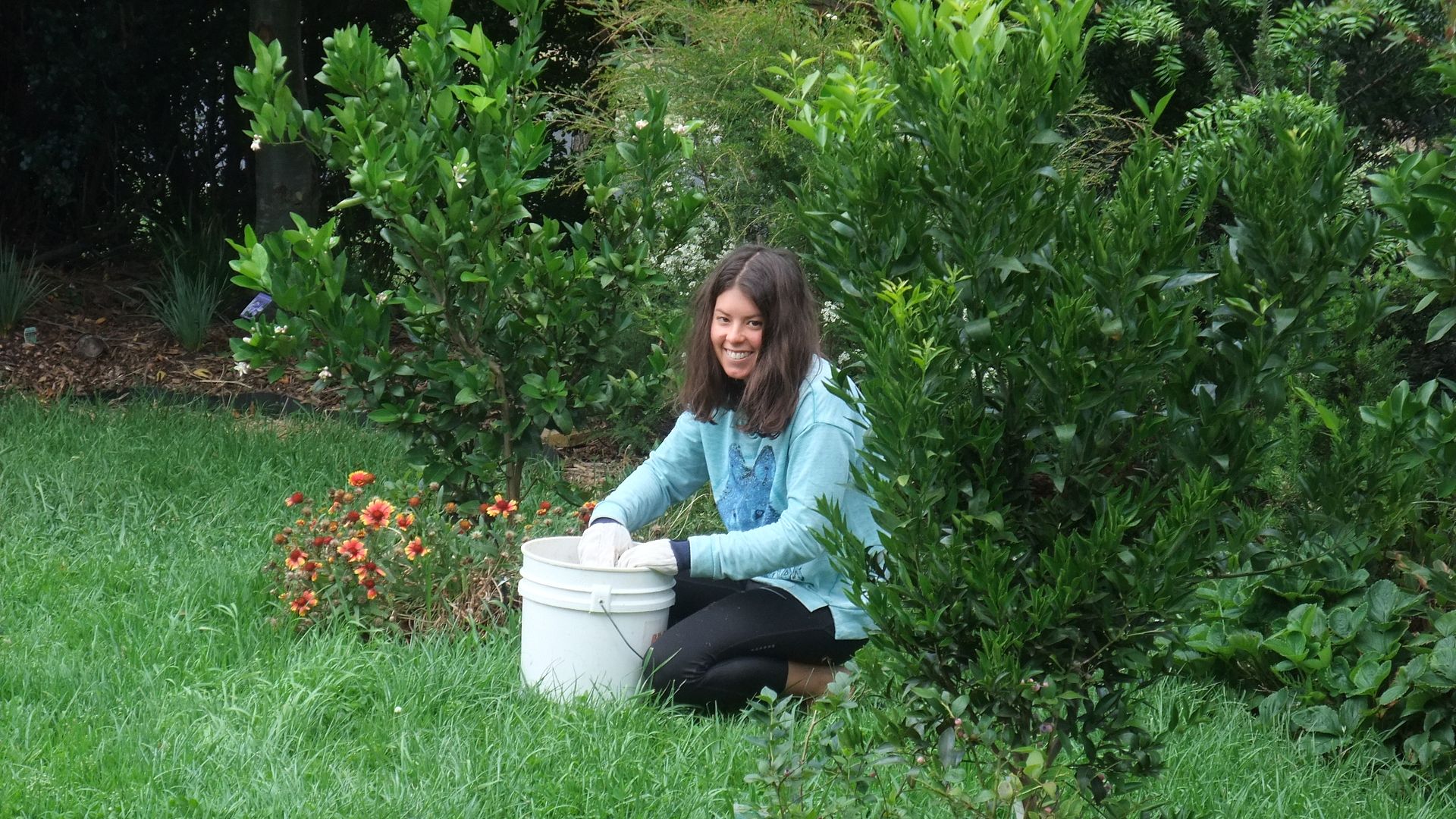 2006-2010, the New South Wales State Debt Recovery Office pursued Arthur and Fiona for over three years, spending up to $500,000.00 seeking payment of 2 x $25.00 fines for not voting and a $65.00 fine for not changing the address of the family dog's registration. Twice, a large squad of around 16 police, detectives, sheriffs and tow truck drivers were sent to Fiona's family home to retrieve $115.00 + fines.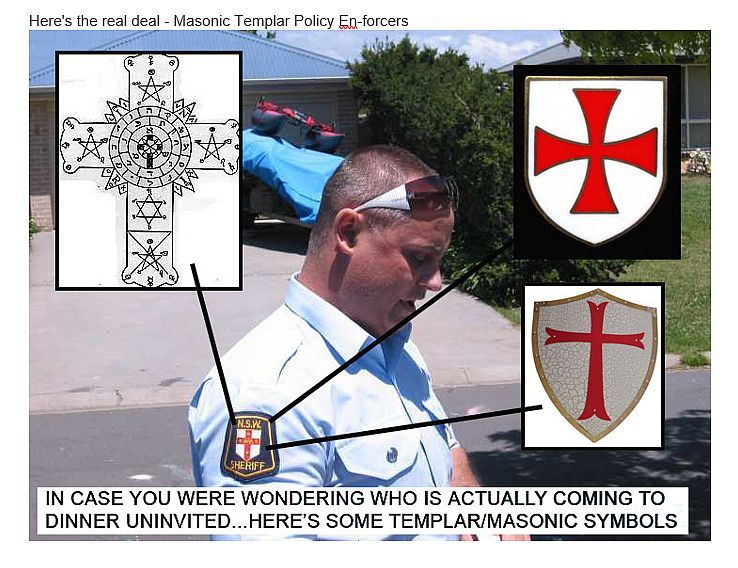 Fiona Cristian Reply To State Debt Recovery Office
Part One To Part Ten 17th Oct 2008 To 2011